Neon cluster wins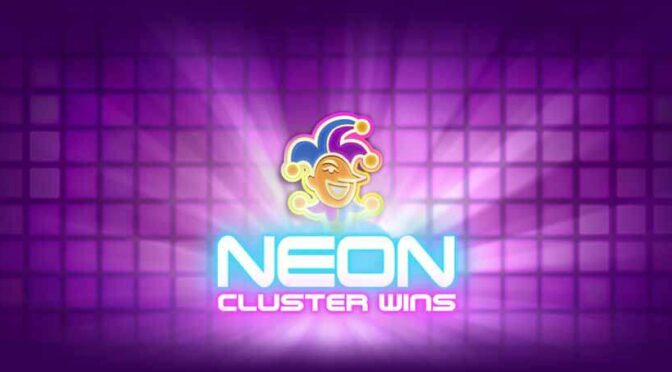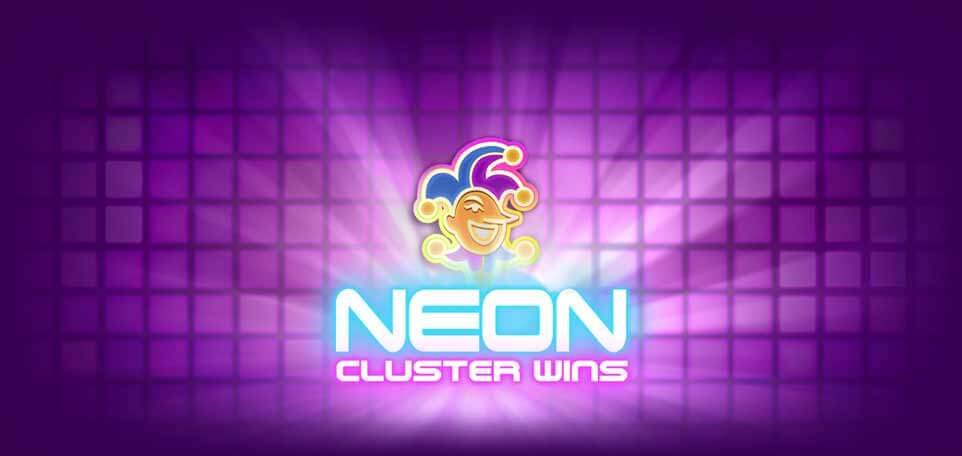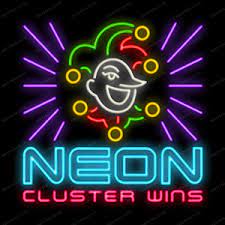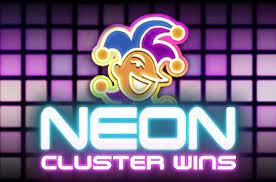 Extensive selection of games.
Has won multiple awards.
Unique loyalty program.
Multiple options for deposits and withdrawals.
Includes a sportsbook.
100+ industry-leading software providers.
Bonuses are not available for all countries.
No downloadable casino app.
Neon cluster wins Info & Features
Optimization for mobile devices:
Yes
Maximum Winnings:
1,000,000
Number Of Free Spins:
10-20
Functions:
Cascading wins, Cluster mechanic
Topic:
Neon, Retro, Nightlife
Neon cluster wins online slot
Prepare to be transported to a neon-lit universe of electrifying wins with Stakelogic's Neon Cluster Wins. This slot game takes players on a journey through a vibrant and dynamic world filled with glowing symbols and thrilling cluster-based gameplay.
About Neon Cluster Wins
Since the sale of Stakelogic from Novomatic to the Dutch IT investor Van den Oetelaar, one online slot after another has been rolling off the Brabant assembly line. Stakelogic once started re-releasing old Sheriff Gaming slots. Nowadays the focus is more on online versions of well-known fruit machines and some of our own creations. Neon Cluster Wins belongs to the last category of Stakelogic slots.
Stakelogic combines the Cluster Wins mechanism with the Buy a bonus feature. The fact that you can save up a discount for this Buy a bonus adds an extra dimension and will certainly appeal to Dutch players. You don't have to stick any stamps yet.
Neon Cluster Wins has a significant winning potential of no less than 3,250 times your stake. Not bad for a slot machine with a medium variance.
How does the Neon Cluster Wins slot machine work?
Neon Cluster Wins is not an ordinary slot machine, but a slot machine with the Cluster Wins mechanism. Stakelogic previously launched White Buffalo Cluster Wins. A competitor like NetEnt has already achieved considerable success with Aloha! Cluster Pays. You do not win if you have symbols on a payline, but if you spin a cluster of the same symbols. Symbols that are next to, above or below each other form a cluster with each other.
Such a cluster must consist of at least 10 of the same symbols to score a prize. The symbols are the well-known symbols of the fruit machine. With one big difference: for the occasion they are depicted in neon style. Hence the name Neon Cluster Wins.
You can bet from just €0.10. For that low amount you play with 10 credits of € 0.01 each. You can bet more. You can increase the number of credits as well as the value of a credit. The maximum bet of €50 per spin is played with 100 credits of €0.50 each.
Symbols and payouts
You know how Neon Cluster Wins works and how much you can bet. It's high time to take a look at the most important part of a slot machine: what can you win on the Neon Cluster Wins slot machine?
There are 8 symbols that immediately yield a prize. You win from a cluster of 10. You win the main prize on a combination if you spin a cluster of at least 30 pieces.
20 to 5,000 credits for clusters of cherries, lemons, oranges and plums.
30 to 7,500 credits for clusters of melons and golden Bells of Fortune.
40 to 10,000 credits for clusters with red 7 symbols.
80 to 15,000 credits for clusters of BAR symbols.
If you play with 100 credits per spin instead of 10 credits, you bet 10 times as much and therefore win a ten times higher prize. A cluster of 30 BAR symbols gives you 150,000 credits with a bet of 100 credits per spin. Depending on how much per credit you play, the prize can go up to € 150,000.
The blue star helps you increase your clusters. This blue star serves as the Wild symbol. Can you manage to spin a cluster with only Wild symbols? Then… you're out of luck. That does not yield anything on Neon Cluster Wins. The Extra Wilds feature gives you some extra Wilds as a gift. In any case, there are enough to definitely make a profit.
There is a joker hidden behind your screen. Every now and then this joker shows up. The joker can upgrade symbols in a cluster.
Bonus spins
You play the bonus game on a customized game screen. You get two extra rows, so you play with 7 rows. This gives a playing screen of 42 squares and therefore possibilities to run clusters of up to 42 pieces. In the bonus game you have a slightly better chance of winning the main prize per combination. After all, you can get them from a cluster of 30 pieces.
You unlock 8 bonus spins by spinning at least three bonus symbols. During the bonus spins you get 2 extra spins every time you spin two bonus symbols.
Impatient players can also buy the bonus. That will cost you 60 times your total bet. The nice thing is that you occasionally see coins on the reels while playing. These coins give you a discount on purchasing the bonus.
Demo Game
Before you dive into the neon-lit action, take a moment to get a feel for the game through its demo.
Neon Preview: The demo mode allows you to experience the game's electrifying atmosphere without risking your own funds.
Vibrant Exploration: Most reputable online casinos offer this dazzling demo. Look for the game and select 'Play for Fun' or 'Demo' to immerse yourself in the neon world of Neon Cluster Wins.
Insight into the Glow: The demo provides insights into the game's unique features and mechanics, preparing you for your journey with Neon Cluster Wins.
Bets and Prizes
In this neon wonderland, every bet holds the potential for electrifying rewards.
Betting Range: Neon Cluster Wins offers a flexible range of betting options, accommodating both cautious players and daring risk-takers.
Cluster Rewards: Beyond standard wins, the game boasts special cluster-based bonuses and features that can electrify your gaming experience.
Dynamic Journey: With its vivid symbols and innovative cluster gameplay, Neon Cluster Wins promises an unforgettable adventure in the world of neon lights.
Play on Mobile Devices – Android, iPad & Tablets
Carry the neon excitement with you on your mobile device, whether it's Android, iPad, or tablets.
Mobile Glow: Stakelogic ensures seamless gameplay on mobile devices, offering a neon experience on the go.
Portable Thrills: Regardless of your device, the game's vibrant visuals and immersive sounds remain as dazzling as ever.
Consistent Radiance: The mobile version retains the game's glowing graphics, dynamic sound effects, and core gameplay from the desktop version.
Graphics and Sounds
Immerse yourself in a world where neon symbols come to life with vibrant colors and a pulsating soundtrack.
Neon Visuals: The game features a variety of glowing symbols, from neon fruits to dazzling gems, each brought to life with a striking and modern design.
Electrifying Soundtrack: The soundtrack adds to the excitement, enhancing the immersive experience and adding to the game's vibrant ambiance.
Design Brilliance: Every element in Neon Cluster Wins is meticulously crafted to create a visually stunning and energetic gaming experience.
Strategies and Tips
To maximize your chances of forming electrifying clusters and unlocking the game's special features, consider these illuminating tips:
Cluster Mastery: Explore the game's paytable to understand the value of symbols and the mechanics of cluster wins.
Budgeting for Excitement: Set a gaming budget to enjoy the neon action without risking too much of your own treasure.
Pre-Glow Practice: Start with the demo version to become familiar with the game's mechanics and prepare for your electrifying journey with Neon Cluster Wins.
Slot Verdict
Neon Cluster Wins by Stakelogic offers players an electrifying gaming experience in a neon-lit world. For those who appreciate the vibrant allure of neon lights and innovative cluster-based gameplay, this slot is the perfect choice. Are you ready to step into the neon glow and chase electrifying wins? Begin your journey with Neon Cluster Wins today!
More games from stakelogic
Pros
Vibrant neon-themed graphics and immersive sound effects.
Cluster wins mechanic provides a unique gameplay experience.
Cascading reels can lead to successive wins.
Cons
High volatility may not be suitable for all players.
Theme might be common among neon-based slots.
Absence of traditional paylines might confuse some traditional slot players.
Games similar to Neon cluster wins
FAQ's
Speculatively, the RTP of Neon Cluster Wins might be around 96.2%.
Neon Cluster Wins could have high volatility.
The biggest speculative win possible in Neon Cluster Wins is 10,000x the stake.
Yes, based on this speculative profile, it might have a free spins bonus round.
Ella Willson
Last Updated: Oct 28,2023