Rainbow ryan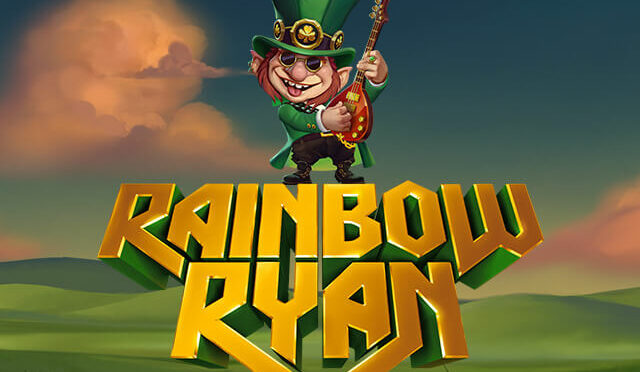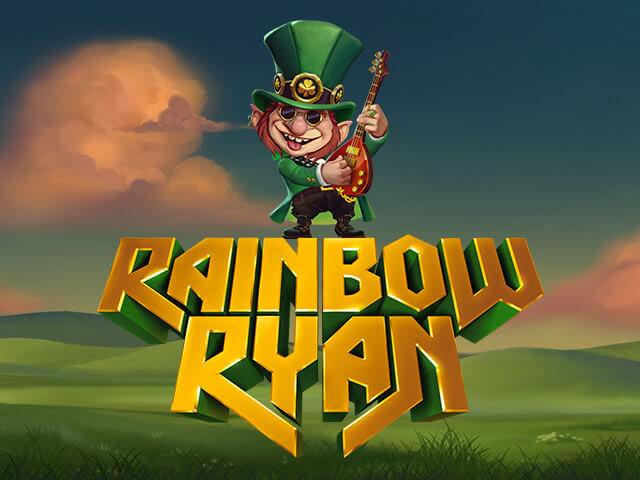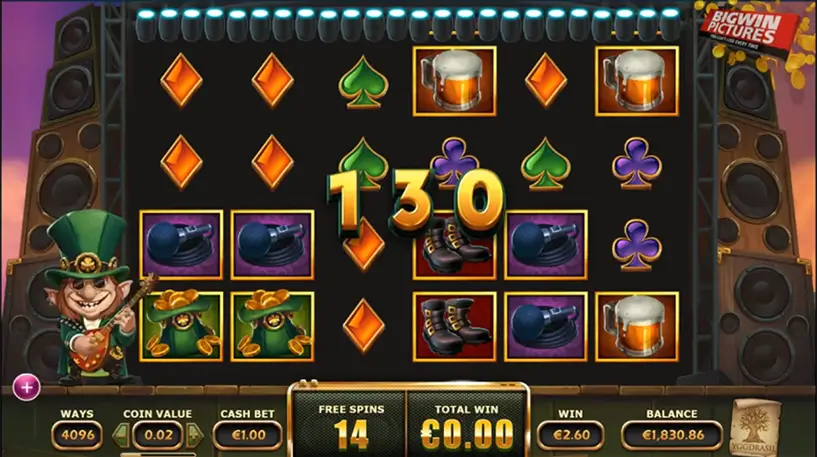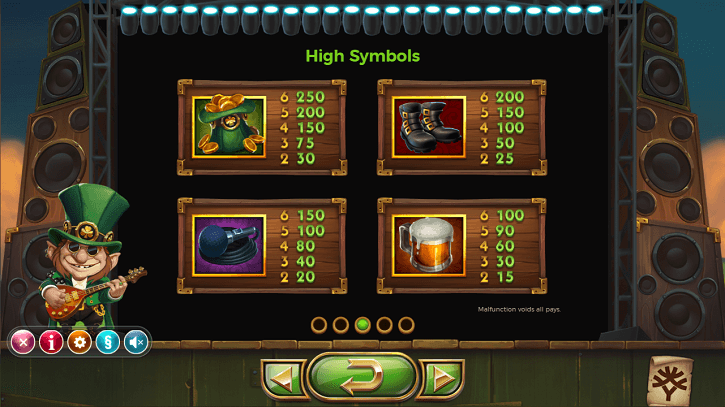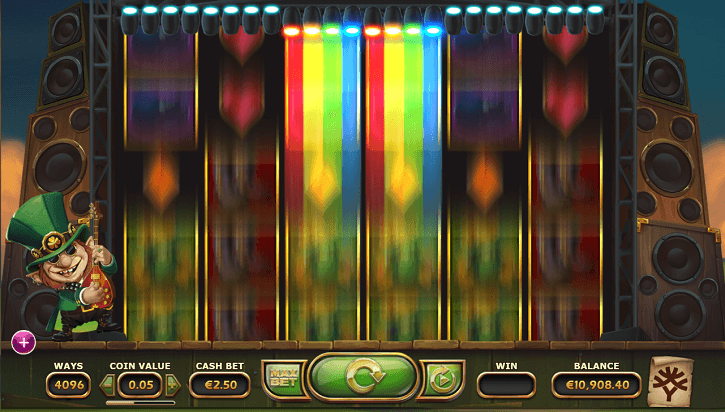 Extensive selection of games.
Has won multiple awards.
Unique loyalty program.
Multiple options for deposits and withdrawals.
Includes a sportsbook.
100+ industry-leading software providers.
Bonuses are not available for all countries.
No downloadable casino app.
Rainbow ryan Info & Features
Optimization for mobile devices:
Yes
Maximum Winnings:
250,000
Functions:
Synced Reels, Free Spins
Topic:
Music, Irish, Fantasy
Rainbow ryan online slot
Dive into the electrifying world of rock and rainbows with Yggdrasil Gaming's "Rainbow Ryan" slot. This game combines the charm of Irish folklore with the high energy of a rock concert, offering a unique twist on the classic leprechaun-themed slots.
Rainbow Ryan is ready to rock! This 6-reel slot offers 4096 different ways to win and the ability to trigger synchronized reels and up to 12 free spins. An exciting experience awaits you every time you spin the reels in the game and you can count on high volatility with Rainbow Ryan from Yggdrasil.
6 rocking reels
Rainbow Ryan is a little different from other Yggdrasil Gaming slots you know because it has 6 reels instead of 5. Since it is an all pays slot, there are a whopping 4096 ways to win! There are only 243 possible winning combinations in 5-reel slots – but Yggdrasil Gaming has gone one step further to give you huge winning potential!
Yggdrasil is also out of line when it comes to design. Usually slots with a Luck of the Irish theme are more traditional and cheerful – but this game has a rebellious little leprechaun who loves to strum his guitar. He wears Slash style sunglasses and gives you the devil horns. This little guy is definitely ready to rock, and this is a fun theme that will make you smile.
Rainbow Reels
The Rainbow Reels feature can be triggered randomly at any time during the base game. In this case, between 2 and 4 reels are synchronized. This means that the same symbols appear on all reels, which significantly increases your chances of landing generous winning combinations. Especially since there are 4096 ways to win, the Rainbow Reels feature can give you some very impressive multiple wins.
Free spins
The free spins bonus is triggered during the base game. At least three bonus symbols must land on the reels to activate this bonus round:
6 free spins symbols award 12 free spins.
5 free spins symbols award 10 free spins.
4 free spins symbols award 9 free spins.
3 free spins symbols award 8 free spins.
The Rainbow Reels feature is triggered at any time during the free spins. This makes the game even more exciting and helps you get amazing bonus payouts.
Rainbow Ryan – and many other free slots – runs on HTML5, meaning you can play the game directly in your web browser. Therefore, the game is compatible with all mobile and desktop devices running on iOS, Android or Windows operating systems. The game also runs on Yggdrasil's iSense 2.0 platforms, providing players with a better gaming experience. With in-game deposits, retina display screens and Force Touch, Rainbow Ryan is a fully mobile optimized game that offers players sharp graphics and comfortable gameplay.
Demo Game
Before hitting the stage, players can fine-tune their skills by playing the free demo version of "Rainbow Ryan." It's a great way to experience the rocking features without betting real money and to get a feel for the rhythm of the game.
Bets and Prizes
"Rainbow Ryan" offers a wide range of betting options to accommodate all types of players. The game comes with an enticing RTP (Return to Player) and the chance for big wins, especially with the synced reels feature that can link up to six reels for massive combo potential.
Graphics and Sounds
The game boasts impressive graphics, with a vibrantly colored stage set for the leprechaun rockstar, Ryan. The soundscape features awesome guitar riffs and an energetic crowd cheering you on as you spin the reels, enhancing the overall immersive rock concert theme.
Strategies and Tips
Use the demo game to get accustomed to the sync reels feature.
Budget your bankroll to ensure you can play enough spins and hit the sync reels feature.
Pay attention to the volume controls, Ryan's guitar riffs can signify changes in gameplay.
Slot Verdict
"Rainbow Ryan" is a thrilling slot that stands out with its rocking soundtrack and dynamic visuals. Yggdrasil Gaming has managed to blend an Irish motif with the unlikely theme of rock music, creating a memorable and engaging experience. This slot is a must-play for those who love an energetic atmosphere paired with innovative slot mechanics. With Rainbow Ryan, every spin is a chance to hit a chord that resonates with gold!
More games from yggdrasil
Pros
The Synced Reels feature can link up to 6 reels for potential big wins.
A broad range of betting options suitable for all types of players.
Catchy theme with a unique blend of rock music and Irish folklore.
Cons
The absence of multipliers in the base game might lessen the appeal for players looking for high-multiplier wins.
Medium volatility may not satisfy players who prefer more extreme gaming experiences.
Games similar to Rainbow ryan
FAQ's
The RTP (Return to Player) for Rainbow Ryan is 96.3%.
Rainbow Ryan has a medium level of volatility.
The biggest win possible in Rainbow Ryan is 250,000 coins.
Yes, Rainbow Ryan has a free spins bonus round which is activated by landing scatter symbols.
Ella Willson
Last Updated: Nov 08,2023