Cool jewels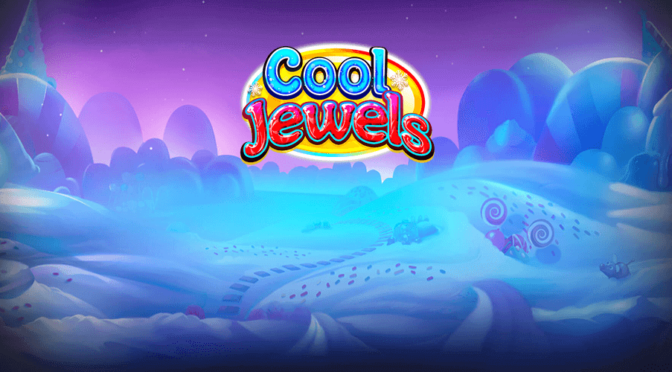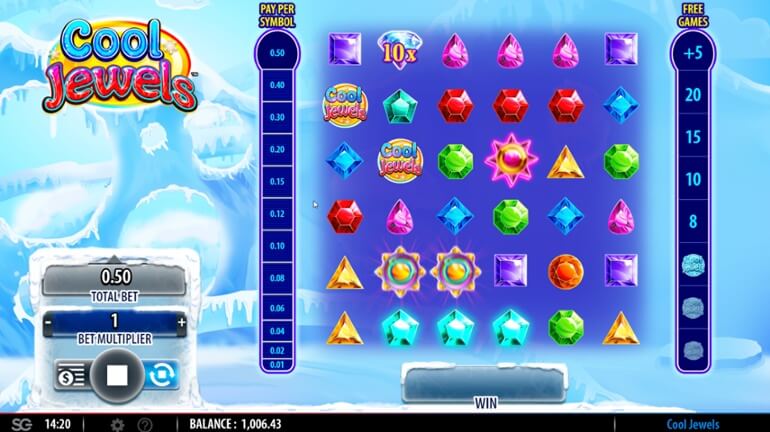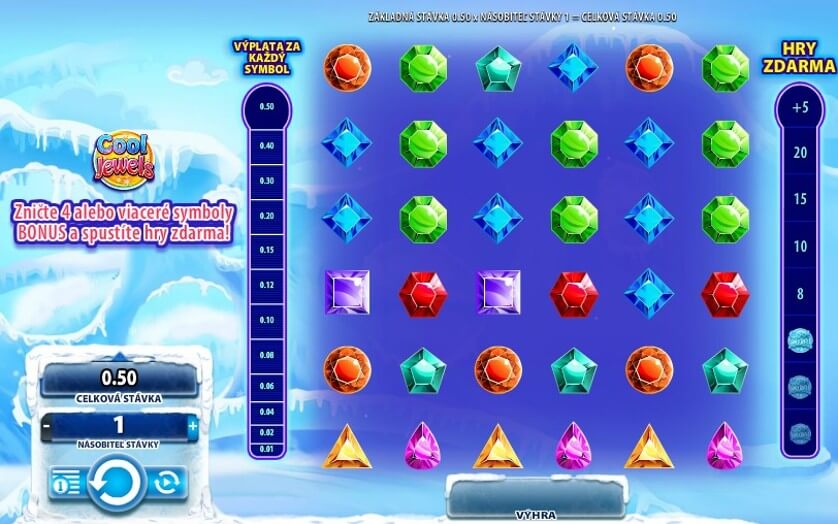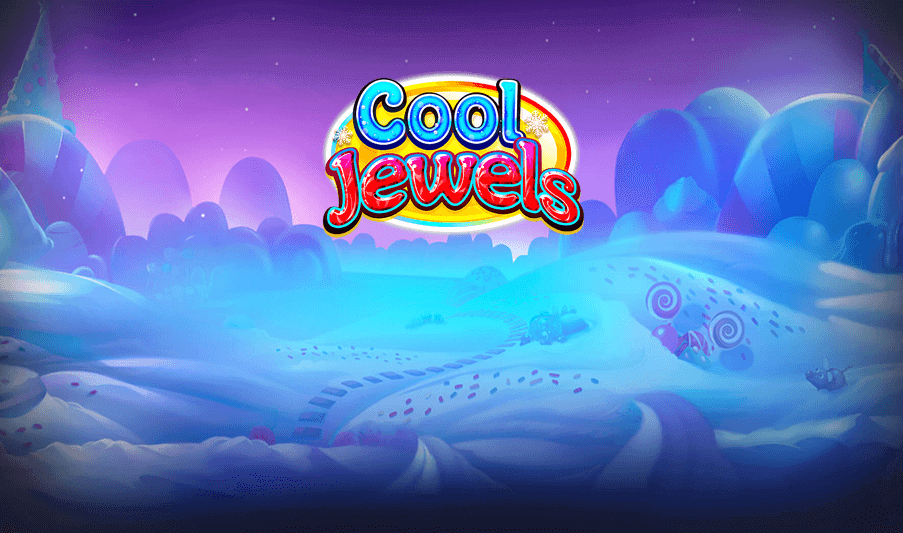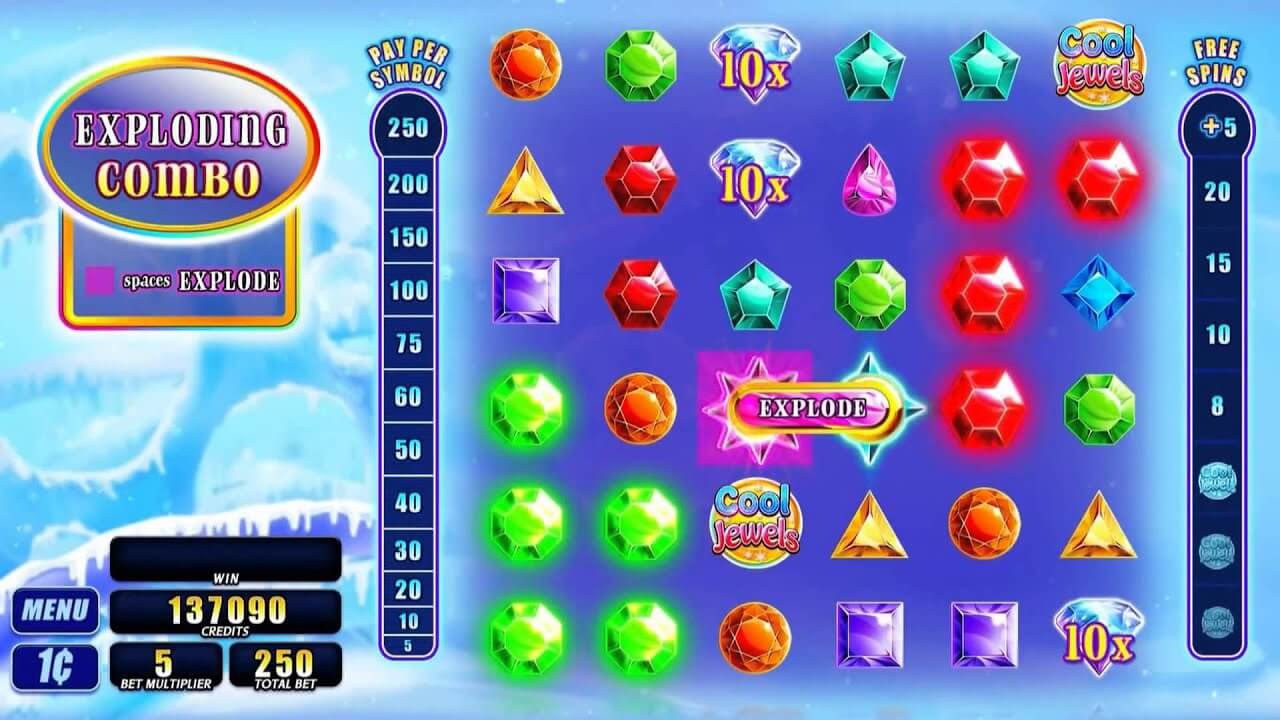 Extensive selection of games.
Has won multiple awards.
Unique loyalty program.
Multiple options for deposits and withdrawals.
Includes a sportsbook.
100+ industry-leading software providers.
Bonuses are not available for all countries.
No downloadable casino app.
Cool jewels Info & Features
Optimization for mobile devices:
Yes
Maximum Winnings:
250,000x
Number Of Free Spins:
Yes
Functions:
Free Spins, Multipliers, Cascading Reels, Gem Theme
Topic:
Gems, Jewels, Crystals
Cool jewels online slot
Cool Jewels from WMS is a gem-inspired slot that offers a unique twist on the traditional reel format. With its innovative gameplay, vibrant visuals, and exciting bonus features, this game takes players on a colorful journey through a world of dazzling jewels.
About Cool Jewels
Cool Jewels from WMS is an online slot that looks more like a video game than a slot machine. Think of mobile casual games such as Candy Crush, Angry Birds and Bejewelled.
More and more online slots are successfully mixing gaming elements with online gambling – Emoji Planet from NetEnt and Reactoonz and Moon Princess from Play'n GO are well-known examples of this. Extremely enjoyable slots that combine game elements with the opportunity to bet – and win – real money.
But Cool Jewels from WMS was there much earlier and can almost be called a pioneer in that respect. A name that fits perfectly with the innovative WMS, which even had the wonderful honor of designing the very first video slot.
Cool Jewels is simple in design but extremely entertaining. Thanks to the many power ups, everything happens, the music is super catchy and the Wild features can provide great payouts.
How does Cool Jewels work?
Cool Jewels is played on a playing field of 6 x 6 symbols. There are no winning lines, but winning combinations are created when there are clusters with 4 or more of the same symbols.
The minimum bet of Cool Jewels is €0.50 per spin and the maximum bet is €100 per spin.
Winning combos explode and make way for new symbols. This creates chain reactions, sometimes resulting in dozens of consecutive winning combinations. All symbols are worth the same at Cool Jewels, with the exception of the diamonds, which are worth 10 times as much as the normal symbols.
The starting value of the symbols is €0.01 each and with every winning combination the multiplier bar on the left goes up a little further. Symbols can be worth up to €0.50 per symbol – which essentially amounts to a x50 multiplier.
The Special Power Ups from Cool Jewels
The special symbols play a very important role in the game – they and they alone can provide the big payouts. The special symbols consist of different types of Wilds. Besides replacing all other symbols, they can also help you in another way.
It works as follows: if two different special symbols fall next to each other, you win a special power up. This power up can provide the following:
Next winnings are multiplied by x10 in a special box
An entire plane is destroyed on the next turn.
Extra Wilds will appear on the screen once
If you get two of the same symbols, you will receive an extra strong power up, which is active for up to 6 turns in a row. Very useful for collecting extra Bonus symbols (you need them for the free spins bonus).
All special symbols also work as regular Wilds and if you make a winning combination with them, they ensure that symbols (including Bonus symbols) on horizontal, vertical and diagonal lines disappear.
Are you still following it a bit? It may sound a bit complicated and it may still be for the first 20 – 40 spins. But once you get the hang of it, it's piece of cake.
Variance and Payout Percentage of Cool Jewels
The payout percentage of Cool Jewels is as cool as the name of the slot: 96.1%. Fine.
The variance is medium. where you mainly rely on the special symbols to achieve the really big payouts.
The Free Spins Bonus from Cool Jewels
The main bonus of Cool Jewels consists of a free spins bonus. You activate this by collecting Bonus symbols. You need at least 4 to win 8 free spins, but if you manage to collect more, you will also win more free spins.
4 bonus symbols: 8 free spins
5 bonus symbols: 10 free spins
6 bonus symbols: 15 free spins
7 bonus symbols: 20 free spins
Each extra bonus symbol: 5 extra free spins
During the bonus round, a wonderfully catchy Japanese tune plays in the background – you will automatically start dancing along. And this bonus will also make you happy: during the free spins, the special wild symbols appear extra often, so you win special power ups more often – and therefore also more great prizes.
Demo Game
Before you dive into the world of sparkling gems, you can explore the Cool Jewels demo game. This free-play version allows you to experience the game's features and mechanics without risking real money. It's an excellent way to get acquainted with the slot's unique elements, including the Exploding Pays feature.
Bets and Prizes
Cool Jewels provides a range of bets and prizes to cater to different players:
Minimum Bets: Designed for players who prefer smaller wagers or extended gameplay sessions.
Maximum Bets: High rollers can increase their stakes for a chance at more substantial wins.
Prizes: The game offers attractive prizes, especially through the Exploding Pays feature and the potential for bonus rounds. With a competitive RTP (Return to Player) and medium volatility, it delivers an exciting gaming experience.
Play on Mobile Devices – Android, iPad & Tablets
The game has been optimized for mobile devices, ensuring seamless gameplay on Android smartphones, iPads, and tablets. The mobile version retains the high-quality graphics and vibrant gameplay, allowing you to enjoy the world of sparkling gems from anywhere.
Graphics and Sounds
The graphics and sounds in Cool Jewels create a visually striking and vibrant atmosphere:
Graphics: The slot features colorful and detailed artwork with symbols representing various gemstones, including diamonds, rubies, and sapphires. The background immerses players in a gem-filled world, with animated jewels cascading and forming winning combinations, adding to the overall ambiance.
Sounds: The soundtrack includes cheerful and lively music, complementing the theme with an energetic and upbeat ambiance that enhances the excitement of the game.
Strategies and Tips
While slot games depend on luck, here are some strategies and tips to make the most of your experience with Cool Jewels:
Bankroll Management: Always set a budget for your gaming session to ensure responsible play.
Exploding Pays: Familiarize yourself with how this feature works, as it can lead to multiple winning combinations and cascading wins.
Bonus Rounds: Keep an eye out for bonus symbols, as they can trigger bonus rounds and additional chances to win.
It's important to remember that slot outcomes are random, and there is no guaranteed strategy for winning.
Slot Verdict
Cool Jewels is a visually captivating and innovative slot that invites players to explore a world of dazzling gemstones and cascading wins. With its engaging features, mobile compatibility, and the excitement of Exploding Pays, it offers an exciting gaming experience for gem enthusiasts and slot aficionados alike. Whether you're captivated by the brilliance of jewels or simply enjoy slots with a dynamic atmosphere, Cool Jewels promises a gem-filled journey filled with sparkling rewards.
Pros
Unique grid-based slot with colorful gem visuals and cascading reels.
Medium volatility offers a balanced gaming experience.
Free Spins feature with Multipliers and cascading reels for exciting gameplay.
Up to 250,000 times the stake can be won for substantial potential payouts.
Cons
RTP may vary slightly depending on the casino or platform.
While medium volatility suits many players, some may prefer higher-risk gameplay.
No fast spin feature may not cater to players desiring faster gameplay.
Games similar to Cool jewels
FAQ's
The RTP for Cool Jewels can vary slightly but typically falls within the range of 95.91% to 96.10%, depending on the specific casino or platform.
Cool Jewels is a medium volatility slot, offering a gaming experience with a balance of regular wins and the potential for moderate-sized payouts.
While there's no fixed maximum win, players have the opportunity to win up to 250,000 times their stake, aiming for substantial potential payouts in this gem and jewel-themed slot.
Yes, Cool Jewels features a Free Spins bonus round triggered by Cluster Wins. This bonus round includes Multipliers and cascading reels, allowing players to dive into a world of sparkling gems and collect rewarding wins in a unique grid-based slot experience.
Ella Willson
Last Updated: Nov 13,2023