Gems gems gems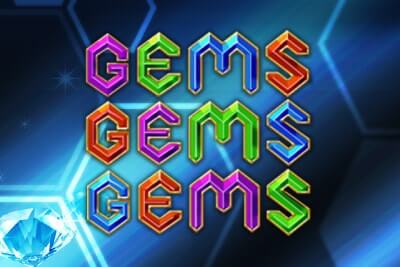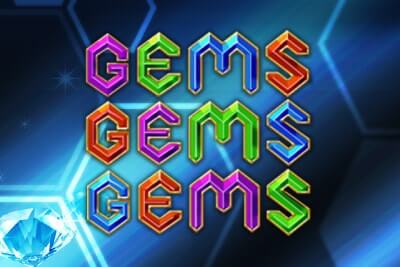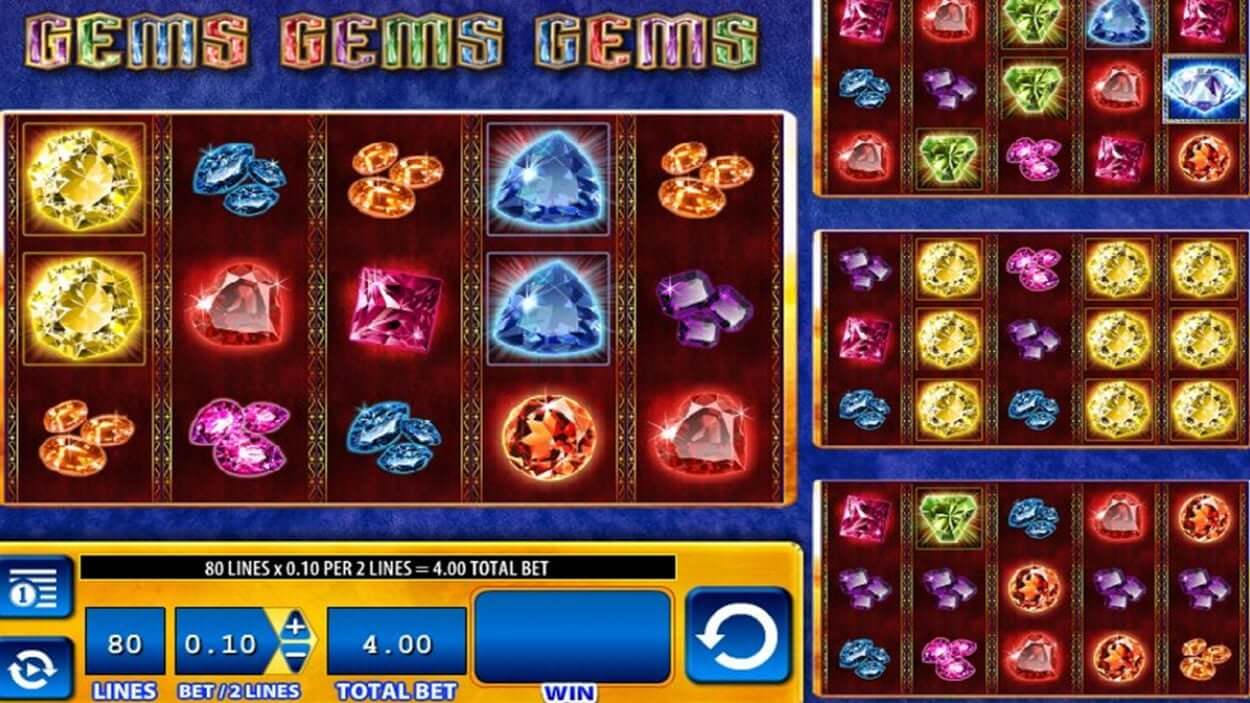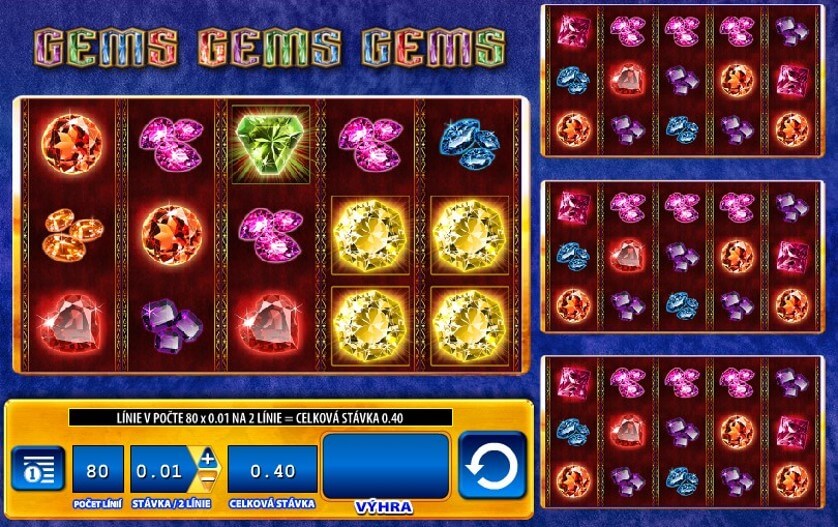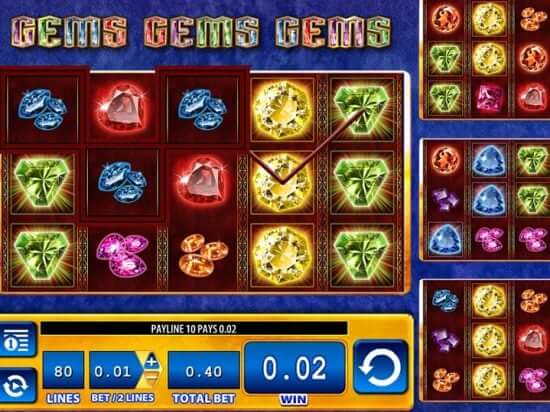 Extensive selection of games.
Has won multiple awards.
Unique loyalty program.
Multiple options for deposits and withdrawals.
Includes a sportsbook.
100+ industry-leading software providers.
Bonuses are not available for all countries.
No downloadable casino app.
Gems gems gems Info & Features
Optimization for mobile devices:
Yes
Maximum Winnings:
100,000x
Number Of Free Spins:
Yes
Functions:
Free Spins, Multipliers, Synced Reels, Gem Theme
Topic:
Gems, Precious Stones, Crystals
Gems gems gems online slot
Gems Gems Gems from WMS is a dazzling gemstone-themed slot that immerses players in a world of precious jewels and sparkling gems. With its vibrant visuals, glittering symbols, and exciting bonus features, this game offers an opportunity to explore the world of gemstone treasures.
About Gems Gems Gems
Gimme! Gimme! Gimme! is of course a song by the fantastic Swedish pop group ABBA. And it's one of the few songs (maybe the only one?) where the title consists of 3 of the same words.
The product design manager of WMS, who, like CasinoJager, is a big fan of ABBA, must have thought: we can do that too! And so they came up with the somewhat strange but striking name Gems Gems Gems.
This video slot is an old one, and was extremely popular in the casinos of Las Vegas years ago.
But what we do know is that this Gems Gems Gems slot was actually a precursor to the famous series of Colossal Reels slots from WMS. You know, slots like Spartacus, Lunaris, Li'l Red and Epic Monopoly II.
Just like with the Colossal Reels slots, there is 1 main set of reels and there are several sub sets. Also, the most important symbols are copied to the other sets of reels. And finally, there are many paylines, which are spread over several independently spinning reels. So many similarities with the Colossal Reel slots.
How does the Gems Gems Gems slot machine work?
Gems Gems Gems has 4 fixed sets of reels, each 5 reels with 3 rows of symbols. Each set has 20 paylines, bringing the total to 80 paylines. This mechanism is called Super Multi Pay by WMS.
You can bet from half a eurocent per line, which amounts to 0.40 euros per spin. The maximum bet is 2.50 euros per line, which amounts to a total of 200 euros per spin.
The theoretical payout percentage is 94%. That is very mediocre for an online slot.
We estimate the variance to be medium.
Symbols and payouts
It should come as no surprise that the symbols in this video slot all consist of gemstones. Emeralds, rubies, sapphires, diamonds, you name it and they exist.
The yellow gemstone is worth the most: 5 x the total bet with a 5-of-a-kind. The green and blue gems are worth 2.5 x the total bet. These three highest paying symbols occur in stacks.
The low gemstones pay out between 1.25 and 2 x the total bet for 5 of a kind on an active payline.
The wild symbol (Gems Gems Gems) replaces all symbols except the scatters.
Transfer ring wilds and scatter
All wilds and scatters that appear on the main set are copied to the other reel sets. That is of course very useful, because it increases your chances of winning a nice payout or activating the free spins bonus.
Free spins bonus
3 or more scatters activate the free spins bonus. 3 scatters give you 10 free spins, 4 scatters are worth 20 free spins and with 5 scatters you even win 30 free spins.
But there's more. If you manage to activate the bonus on multiple sets of reels, you will win extra multipliers.
1 set of scatters: 3 x multiplier
2 sets of scatters: 6 x multiplier
3 sets of scatters: 9 x multiplier
4 sets of scatters: 12 x multiplier
The highest possible combination is 30 free spins with a 12 x multiplier, but this is of course extremely rare.
The free spins are played on 1 set of reels with 20 paylines.
Demo Game
Before you start your gem-hunting adventure, you can explore the Gems Gems Gems demo game. This free-play version allows you to experience the game's features and mechanics without risking real money. It's an excellent way to get acquainted with the slot's unique elements, including the colossal reels.
Bets and Prizes
Gems Gems Gems provides a range of bets and prizes to cater to different players:
Minimum Bets: Designed for players who prefer smaller wagers or extended gameplay sessions.
Maximum Bets: High rollers can increase their stakes for a chance at more substantial wins.
Prizes: The game offers attractive prizes, especially through the colossal reels and the potential for free spins with multipliers. With a competitive RTP (Return to Player) and medium volatility, it delivers an exciting gaming experience.
Play on Mobile Devices – Android, iPad & Tablets
The game has been optimized for mobile devices, ensuring seamless gameplay on Android smartphones, iPads, and tablets. The mobile version retains the high-quality graphics and glittering gameplay, allowing you to hunt for gems from anywhere.
Graphics and Sounds
The graphics and sounds in Gems Gems Gems create a luxurious and dazzling atmosphere:
Graphics: The slot features stunning artwork with symbols representing various gemstones, including diamonds, sapphires, and rubies. The background immerses players in a world of sparkling gems, with animated jewels adding to the overall ambiance.
Sounds: The soundtrack includes elegant and enchanting music, complementing the theme with a luxurious and opulent ambiance that captures the allure of precious gemstones.
Strategies and Tips
While slot games depend on luck, here are some strategies and tips to make the most of your experience with Gems Gems Gems:
Bankroll Management: Always set a budget for your gaming session to ensure responsible play.
Colossal Reels: Familiarize yourself with how the colossal reels work, as they can lead to multiple winning combinations and colossal wilds.
Free Spins: Keep an eye out for the feature symbols, as they can trigger the free spins feature, offering the potential for big wins with increasing multipliers.
It's important to remember that slot outcomes are random, and there is no guaranteed strategy for winning.
Slot Verdict
Gems Gems Gems is a dazzling and visually captivating slot that invites players to explore the world of precious gemstones and sparkling jewels. With its engaging features, mobile compatibility, and the allure of colossal reels, it offers an exciting gaming experience for those who appreciate the allure of gemstones and slot aficionados alike. Whether you're captivated by the brilliance of jewels or simply enjoy slots with a luxurious atmosphere, Gems Gems Gems promises a gem-hunting journey filled with opulence and rewards.
Pros
Gem-themed slot with dazzling visuals and synced reels for enhanced gameplay.
Medium volatility provides a balanced gaming experience.
Free Spins feature with Multipliers and the potential to sync reels for exciting wins.
Up to 100,000 times the stake can be won for substantial potential payouts.
Cons
RTP may vary slightly depending on the casino or platform.
While medium volatility suits many players, some may prefer higher-risk gameplay.
No fast spin feature may not cater to players desiring faster gameplay.
Games similar to Gems gems gems
FAQ's
The RTP for Gems Gems Gems can vary slightly but typically falls within the range of 95.92% to 96.34%, depending on the specific casino or platform.
Gems Gems Gems is a medium volatility slot, offering a gaming experience with a balance of regular wins and the potential for moderate-sized payouts.
While there's no fixed maximum win, players have the opportunity to win up to 100,000 times their stake, aiming for substantial potential payouts in this gem and precious stones-themed slot.
Yes, Gems Gems Gems features a Free Spins bonus round triggered by Scatter symbols. This bonus round includes Multipliers and synced reels, allowing players to explore a world of sparkling gems while collecting rewarding wins in this visually captivating slot.
Ella Willson
Last Updated: Nov 13,2023