Take olympus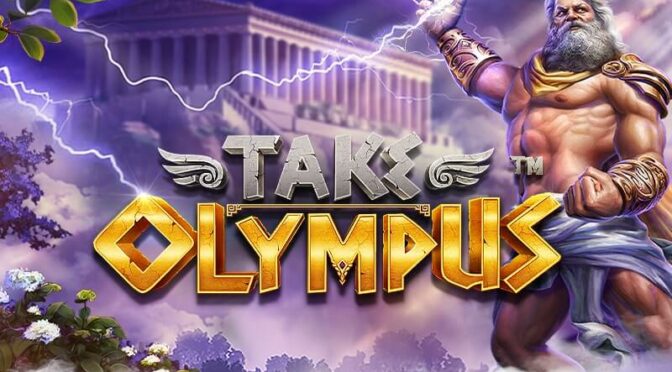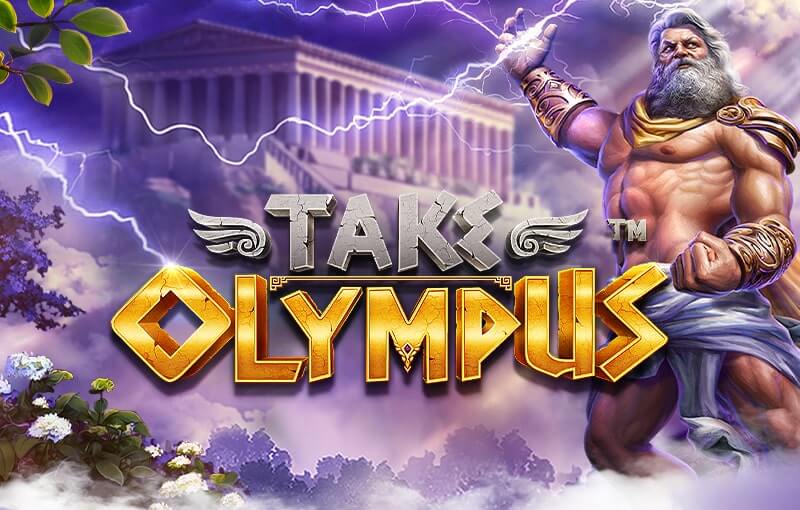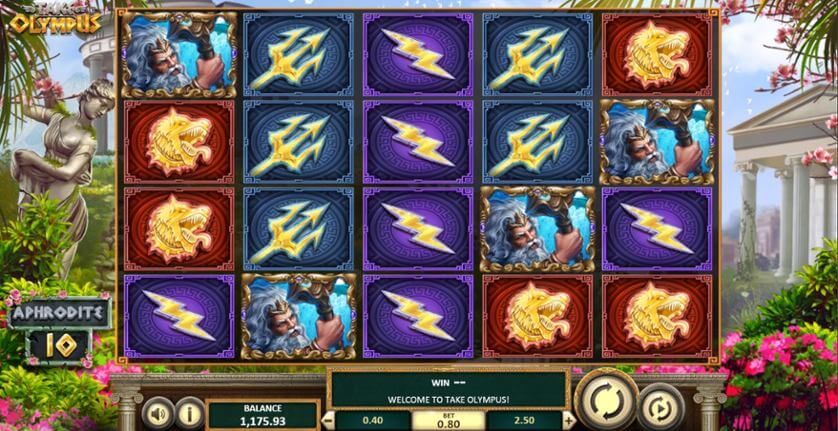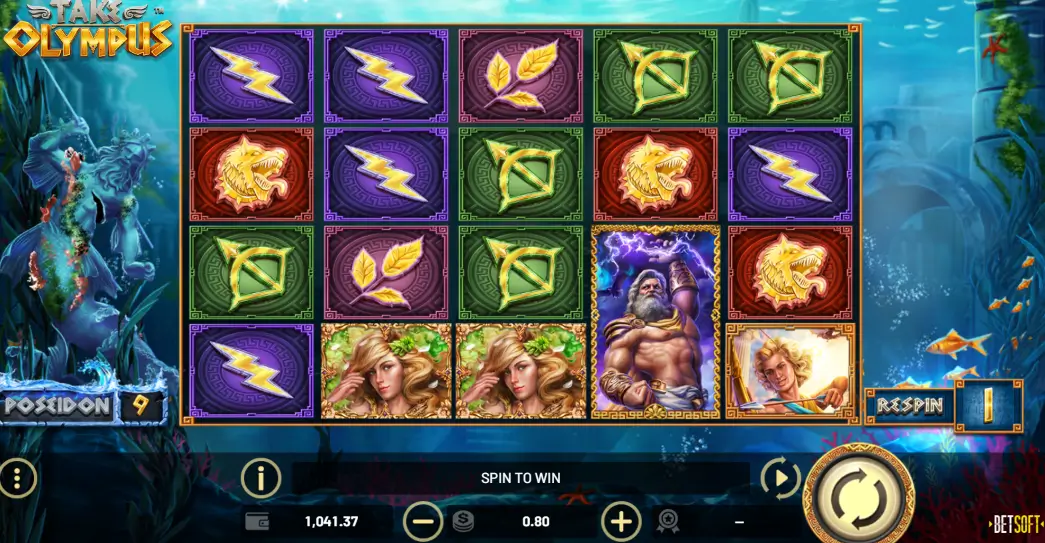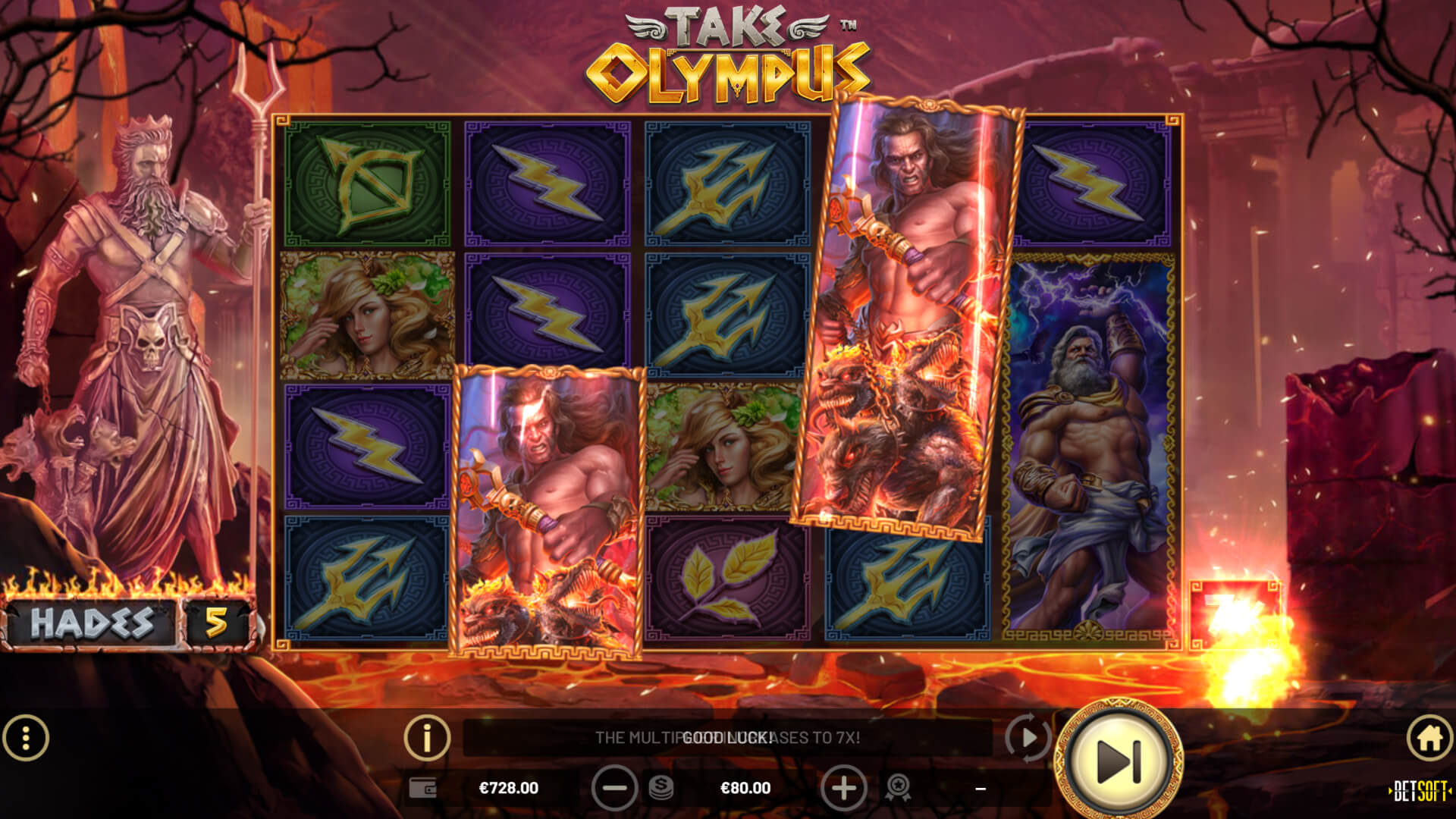 Extensive selection of games.
Has won multiple awards.
Unique loyalty program.
Multiple options for deposits and withdrawals.
Includes a sportsbook.
100+ industry-leading software providers.
Bonuses are not available for all countries.
No downloadable casino app.
Take olympus Info & Features
Optimization for mobile devices:
Yes
Maximum Winnings:
102420 coins
Number Of Free Spins:
Up to 10
Functions:
Free Spins, Multipliers, Wilds, Bonus Game
Take olympus online slot
Take Olympus is the latest release from Betsoft, and this ancient Greek game features some great looking graphics, fast paced gameplay and a truly unique game mechanic where the slot progresses through a number of different 'modes' as you play.
Graphics And Theme
Take Olympus mainly revolves around Mount Olympus – the home of the ancient Greek deities – and if you take a look at the game's background, you'll notice a fantastically designed garden filled to the brim with flowers, ancient statues and gorgeous templates, all rendered in splendid white marble.
The symbols on the reels fit this theme well, and it's clear that the game developer spared no expense when it comes to the design of Take Olympus; the game looks great and Betsoft has done an excellent job with the look and feel of the game!
Format And Betting Options
Take Olympus is based on a 5-reel, 4-row format, and there are always 50 total paylines – although you can customize the number of active lines. You can spin the reels from as little as 0.10 credits all the way up to 40 per spin – and in this Take Olympus slots review we give you an in-depth and unbiased look at what the game has to offer.
Take Olympus RTP and volatility
While many of Betsoft's games have fairly low volatility, Take Olympus is one of the few that lands more on the high variance side. This came as a surprise to us as the max win per spin is only 2,328x your stake.
While this is of course still a very decent win, we find it quite surprising that a high variance game has such a low max win.
When it comes to RTP, Take Olympus comes with a default RTP of 95.49%. As with many Betsoft slots, Take Olympus is available in a variety of payout settings.
This means that online casinos can choose what payout setting they want to offer the game at – so the payout rate you get when playing could be lower than advertised; always check with the online casino you are playing at to make sure you know what payout percentage you are getting.
Bonus Features
Take Olympus Bonus features are incredibly unique – and it all basically boils down to five different gods that are cycled through in 10 spin periods. Each god builds its power the more you play, and while the order of which god is chosen is completely random, it's not possible to have the same god more than a few times in a row.
Apollo
When the Apollo Cycle is in motion, all symbols showing arcs or Apollo will be "marked" when they land on the reels. On the 10th spin (the last spin of the cycle), all marked positions turn into wild symbols for one spin – increasing your chances of winning.
Aphrodite
During this cycle, landing the Aphrodite Leaf symbols will mark the reels just like we saw during the Apollo Cycle. On the final spin – again the 10th spin of the cycle – all marked positions become Mystery Boxes, and once the spin is complete all of those Mystery symbols turn into identical symbols.
Poseidon
If you land any of the Poseidon or Trident symbols anywhere in sight for that god, the counter will increase. This counter increases by one for each new symbol that lands in view. Once the cycle is complete, you will be awarded a certain number of re-spins – which correlates to the number of notches you added to the counter during the cycle.
Hades
Every time you land one of the marked symbols during this cycle, a +1 is added to a multiplier lane. If there is a win on the last spin of the cycle, the multiplier you have accumulated will be applied to that win.
Zeus
The Zeus Cycle is the only cycle where you can trigger the main free spins bonus. When it lands fully in view – i. i.e. covers an entire reel with all four symbols – you receive 10 free spins. Zeus can also "borrow" all the traits of the other four gods, so he's essentially the "ultimate" god and the cycle you want to target the most.
Strategies and Tips
Players should aim to trigger the free spins round, where they can win big payouts. It is also recommended to play with a balanced betting strategy, starting with smaller bets and gradually increasing them as the game progresses.
Conclusion
Overall, Take Olympus is a visually stunning and exciting slot game that offers players a unique and entertaining gaming experience. With its impressive graphics, rewarding bonus features, and innovative gameplay mechanics, it is sure to captivate players for hours on end.
Take olympus Symbols
Zeus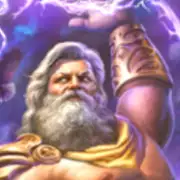 Poseidon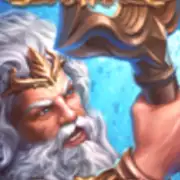 Apollo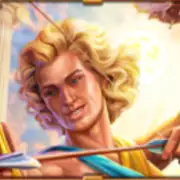 Trident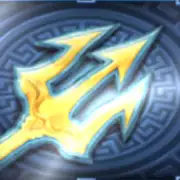 Cerberus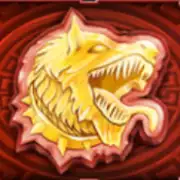 Hades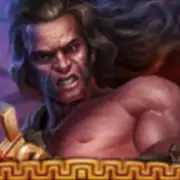 Aphrodite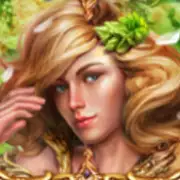 Lightning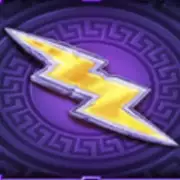 Branch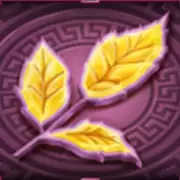 Onion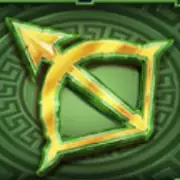 Pros
Impressive graphics
Innovative gameplay mechanics
Rewarding bonus features, and a unique paytable.
Cons
No progressive jackpot
High volatility, and limited autoplay options.
Games similar to Take olympus
FAQ's
The payout percentage of Take Olympus is 95.49%.
Take Olympus is a highly volatile slot game.
The biggest win possible in Take Olympus is 2276x the bet.
Yes, Take Olympus has a free spins bonus round where players can win big payouts.
Ella Willson
Last Updated: Nov 02,2023