Joker4wild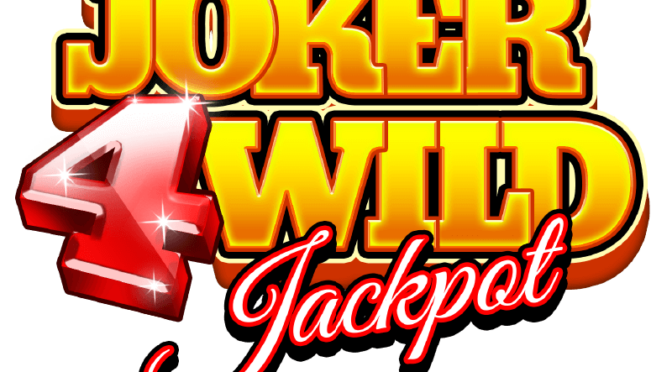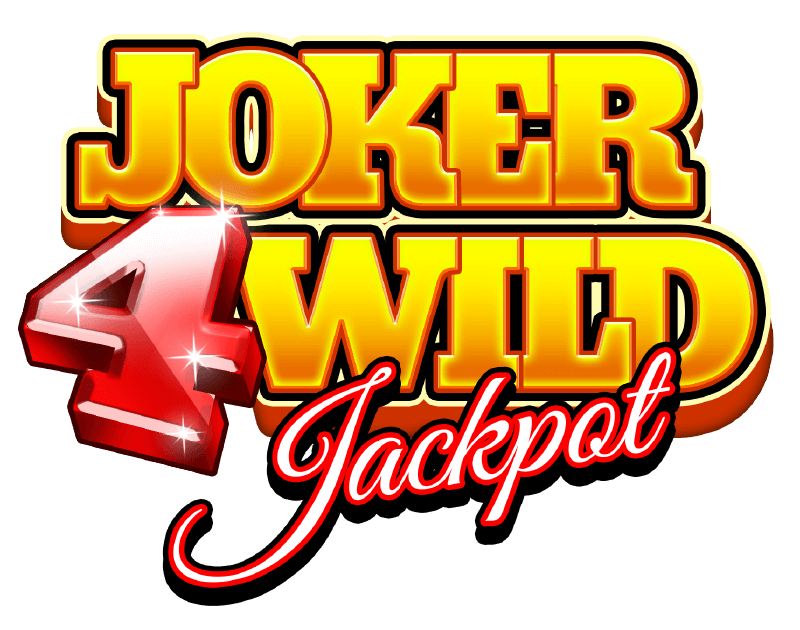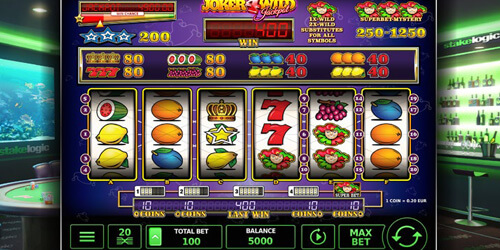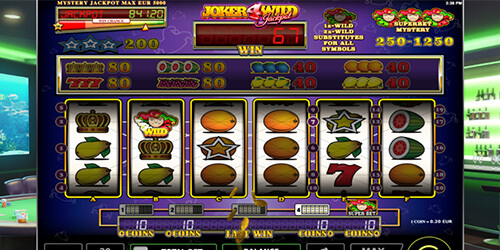 Extensive selection of games.
Has won multiple awards.
Unique loyalty program.
Multiple options for deposits and withdrawals.
Includes a sportsbook.
100+ industry-leading software providers.
Bonuses are not available for all countries.
No downloadable casino app.
Joker4wild Info & Features
Optimization for mobile devices:
Yes
Maximum Winnings:
500,000
Number Of Free Spins:
10-20
Functions:
Multipliers, Joker Feature
Topic:
Joker, Classic, Retro
Joker4wild online slot
Get ready to step into the colorful world of classic slots with a joker twist in Stakelogic's Joker4Wild. This slot game invites players to experience the timeless appeal of fruit machines while enjoying the added excitement of the joker's wild antics.
About Joker4Wild
Fruit machines remain as popular as ever. Also online. Or maybe even: especially in the online casino. The fruit machine in the catering industry has seen its best days again. In gambling halls you will often find the necessary fruit machines.
Payout percentages in the gambling hall are around 85 percent. Online, the payout percentages of fruit machines are much higher. For example, this Joker4Wild slot machine pays out 95 percent.
Joker4Wild is also linked to a progressive Mystery Jackpot that can go up to €5,000. You can win this jackpot on various fruit machines from Relax Gaming. In addition to Joker4Wild, for example, also on Nudge Runner Jackpot.
How does the Joker4Wild slot machine work?
You have a total of five different ways to bet on Joker4Wild. It does not matter which betting option you choose for the payout percentage. The return-to-player ratio is and remains 95 percent, regardless of your bet.
The five betting options are:
1 credit bet: you play with three reels and five paylines.
2 credits bet: you play with four reels and 10 paylines.
3 credits bet: you play with five reels and 15 paylines.
4 credits bet: you play with six reels and 20 paylines.
8 credits bet: you play with six reels, 20 paylines and extra Wild symbols.
You can increase your bet by a factor of up to 250. Since a credit is always worth € 0.20, this gives a betting range of € 0.20 to € 400 per spin. So something for every type of player.
Joker4Wild payouts
Payouts start from 8 credits. You get eight credits if you have three oranges, lemons, plums or pears on an active payline.
Do you play with a factor of 250? Then you take 2,000 credits for a combination of, for example, three lemons. You get twice as many credits if you have three times the 7, golden crown, melon or bunch of grapes on a payline.
Just like on Random Runner, for example, the blue-white star is not a separate symbol, but has been added to other symbols. You win if you have three of these stars on a payline and these stars are on identical symbols. Three stars out of three oranges means prize. Three stars on a lemon, pear and bunch of grapes means zero hassle. The blue star pays out from 40 credits.
Joker4Wild is of course not called Joker4Wild for nothing. The Joker is Wild, at least if you have chosen the game mode with a minimum bet of eight credits. Three jokers give you a mystery win of 50 to 250 credits. Do you play with the factor 250? Then you win up to a maximum of 62,500 credits. That is € 12,500 and also the highest amount you can win on this Joker4Wild fruit machine.
How do you hit the jackpot?
There is a jackpot associated with Joker4Wild. This jackpot can amount to €5,000. The jackpot starts at €500. 0.5% of each bet goes into the jackpot. Because a number of popular online fruit machines are linked to this jackpot, the jackpot increases quickly.
Demo Game
Before you dive into the world of classic slots and jokers, take a moment to get a feel for the game through its demo.
Joker Preview: The demo mode allows you to experience the game's classic charm with a joker twist without risking your own bankroll.
Classic Exploration: Most reputable online casinos offer this classic demo. Find the game and select 'Play for Fun' or 'Demo' to immerse yourself in the colorful world of Joker4Wild.
Insight into Joker Magic: The demo provides insights into the game's unique features and mechanics, preparing you for your journey with Joker4Wild.
Bets and Prizes
In this classic and joker-filled realm, every spin holds the potential for classic wins with a wild twist.
Betting Range: Joker4Wild offers a wide spectrum of betting options, suitable for both cautious players and those aiming for larger wins.
Joker Rewards: Beyond standard wins, the game boasts special bonuses and features that can add a joker's touch to your gaming experience.
Timeless Fun: With its vibrant symbols and inventive gameplay, Joker4Wild promises an unforgettable adventure in the world of classic and wild slots.
Play on Mobile Devices – Android, iPad & Tablets
Carry the classic charm and wild excitement with you on your mobile device, whether it's Android, iPad, or tablets.
Mobile Classics: Stakelogic ensures seamless gameplay on mobile devices, offering a classic and wild slot experience on the go.
Portable Fun: Regardless of your device, the game's colorful visuals and immersive sounds remain as charming and exciting as ever.
Consistent Entertainment: The mobile version retains the game's classic and wild graphics, cheerful sound effects, and core gameplay from the desktop version.
Graphics and Sounds
Immerse yourself in a world where classic symbols and jokers come to life with vibrant colors and cheerful sounds.
Classic Visuals: The game features symbols like fruits, bells, and, of course, the joker, each brought to life with a charming and classic design.
Wild Soundtrack: The soundtrack adds to the excitement, enhancing the immersive experience and adding to the game's colorful ambiance.
Design Nostalgia: Every element in Joker4Wild is meticulously designed to provide a visually appealing and nostalgic gaming experience.
Strategies and Tips
To maximize your chances of scoring classic and wild wins, consider these tips:
Joker Mastery: Explore the game's paytable to understand the value of symbols and the mechanics of special features.
Budgeting for Fun: Set a gaming budget to enjoy the classic and wild action without risking too much of your own bankroll.
Pre-Wild Practice: Start with the demo version to become familiar with the game's mechanics and prepare for your entertaining journey with Joker4Wild.
Slot Verdict
Joker4Wild by Stakelogic offers players a classic and wild gaming experience that combines the timeless appeal of fruit machines with the excitement of jokers. For those who appreciate classic slots with a twist, this game is an ideal choice. Are you ready to embrace the charm of classic symbols and the antics of the joker? Begin your classic and wild journey with Joker4Wild today!
More games from stakelogic
Pros
Classic Joker theme with a modern twist.
Potential for significant wins with multipliers.
Engaging bonus rounds, possibly related to the Joker character.
Cons
Medium-high volatility might not suit all players.
Classic theme might be considered generic by some players.
Lack of a progressive jackpot.
Games similar to Joker4wild
FAQ's
Speculatively, the RTP of Joker4Wild could be around 95%.
Joker4Wild might have medium-high volatility.
The speculative biggest win possible in Joker4Wild is 5,000x the stake.
Yes, based on this speculative profile, it might offer a free spins bonus round.
Ella Willson
Last Updated: Oct 29,2023