Tetris super jackpots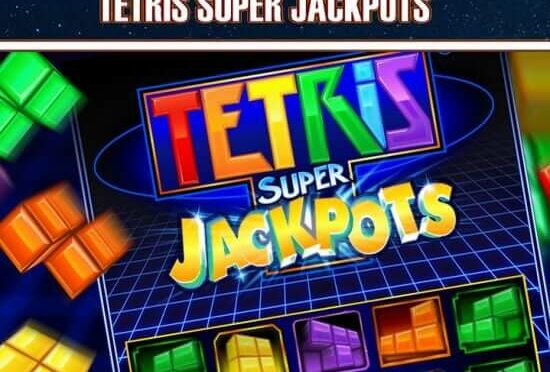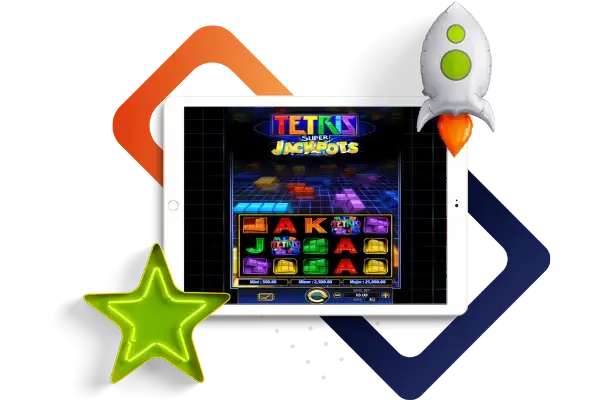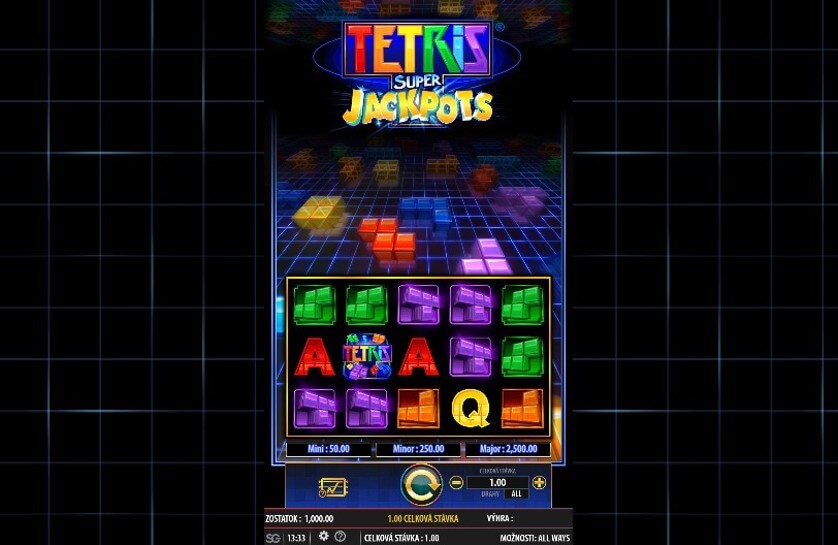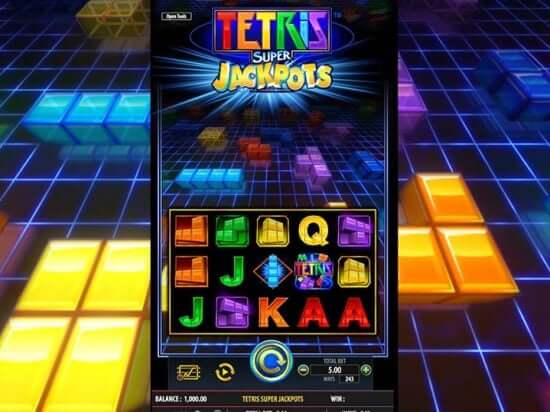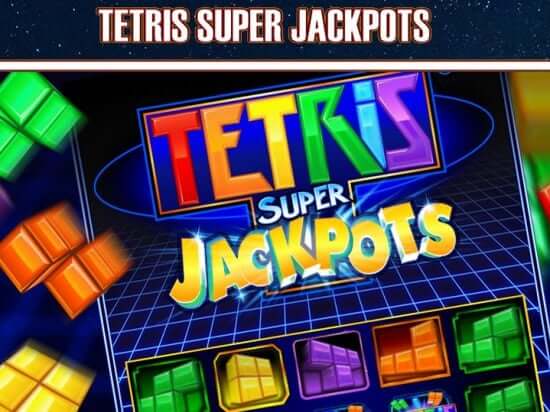 Extensive selection of games.
Has won multiple awards.
Unique loyalty program.
Multiple options for deposits and withdrawals.
Includes a sportsbook.
100+ industry-leading software providers.
Bonuses are not available for all countries.
No downloadable casino app.
Tetris super jackpots Info & Features
Optimization for mobile devices:
Yes
Maximum Winnings:
100,000x
Number Of Free Spins:
Yes
Functions:
Free Spins, Multipliers, Tetris Feature, Progressive Jackpot
Topic:
Puzzle, Retro, Tetris
Tetris super jackpots online slot
Tetris Super Jackpots by WMS brings the iconic video game to the slot world, combining nostalgic gameplay with the chance to win big. True to its name, this slot offers players super jackpot opportunities, all wrapped up in the familiar Tetris theme.
About Tetris Super Jackpots
Tetris Super Jackpots is a video slot from WMS and will evoke warm feelings in many people. Do you remember it, on the Gameboy and later also on the PC? That completely addictive game of Tetris, where you had to fit together shapes with different colors. To make things a little more difficult, they fell down. And the further you went, the faster the symbols dropped down.
A wonderful game, which we spent dozens of hours playing. Sometimes it was so bad that in our dreams we were endlessly maneuvering the Tetrominoes to the right place while turning. And your classmates wonder how you always looked so tired every morning.
Since the release of the official Tetris game in 1984, which was invented by the Russian Alexey Pajitnov, dozens of sequels, clones and versions of this classic game have been released.
But never a video slot. Until this moment. WMS released the official Tetris online slot in December 2017. There was previously a land-based version found on the casino floors of the Las Vegas strip, but it differs from the version for the online casino.
How does the Tetris Super Jackpots slot work?
The minimum bet is €0.50 per spin, the maximum bet is €100 per spin.
The game is played on 5 reels with 3 symbols per reel. There are no winning lines, but the game is played according to the Win All Ways principle. It does not matter where the symbols fall on the reels, as long as they appear on consecutive reels from left to right. There are 243 ways to win by default. This number can be increased if additional Tetrominoes are placed on the reels. Because these extra symbols can also consist of the same symbols, this can result in large payouts.
Symbols and Payouts
Tetris Super Jackpots is not a very complicated slot and this is also reflected in the number of symbols in the game: 9.
These symbols consist of the 5 Tetrominoes and the card symbols J, Q, K and A.
Of all the Tetrominoes, the long, vertical one is worth the most: it pays out 3 times the bet. All other Tetrominoes only pay once the bet for 5 of a kind. The card symbols have to make do with an almost laughable payout: they only pay out 1/5 of the bet.
Variance and Payout Percentage of Tetris Super Jackpots
This video slot has a theoretical payout percentage of 95.8%. Now, half a percent more or less will not make much difference in the short term, but we would have liked to see a slightly higher RTP.
We estimate the variance to be medium.
The Free Spins Bonus: Win 3 Different Jackpots
It is striking how difficult it is to activate the bonus game. With a medium variance slot, most bonus games have a hit ratio of 1 in 400 to 500. It seems as if the bonus game of Tetris Super Jackpots has a hit ratio of 1 in 800 to 900. The bonus game is activated by 3 Scattered Tetris symbols on the 2nd, 3rd and 4th reel.
You now win free spins that are played on a mega-large screen. The number of reels is still 5, but the number of rows has been expanded to 7. Please note that during the free spins bonus there is no longer a win any ways, but you simply work with paylines.
The number of free spins is unlimited. While spinning, large Tetris symbols appear on the screen in the background. You can simply clear this, just like in the original game itself. You just cannot place or rotate the symbols. So there's really only luck involved. Or a favorable Random Number Generator, depending on how you want to look at it.
Once the Tetris symbols reach the top of the playing field, the game is over.
Win up to 2,500 times your stake with 3 Jackpots
During the bonus game, a golden Tetris symbol may appear. Make a winning horizontal combination with this golden symbol and you will randomly win one of the 3 jackpots.
The amount of these jackpots is a multiple of your bet. With a minimum bet of €0.50, the highest jackpot (the Major Jackpot) is worth a nice €1,250. If you play the maximum bet of €100, you can even have €250,000 credited to your account.
This is the price breakdown:
Mini Jackpot: 50 times your stake
Minor Jackpot: 250 times your stake
Major Jackpot: 2,500 times your stake
Demo Game
Before the blocks start tumbling, slot enthusiasts can try out the Tetris Super Jackpots demo game. This version lets you play for free, getting the hang of the game's mechanics without any financial commitment. It's a great way to experience the unique Tetris-inspired features risk-free.
Bets and Prizes
Here's what to expect when it comes to bets and prizes:
Minimum Bets: Suitable for players who prefer to play it safe while enjoying the classic game dynamics.
Maximum Bets: Targeted towards high rollers looking to capitalize on the super jackpots.
Prizes: This slot stands out with its Tetris-themed bonuses and jackpots. The game includes a base game with a Tetrimino feature and a chance to unlock the jackpot bonus game, all contributing to its moderate RTP and volatility.
Play on Mobile Devices – Android, iPad & Tablets
Tetris Super Jackpots is available on Android, iPad, and tablets, allowing players to enjoy this innovative slot from anywhere. WMS has ensured that the mobile version maintains the same quality and immersive experience as its desktop counterpart.
Graphics and Sounds
Graphics and sounds of Tetris Super Jackpots recreate the classic game's look and feel:
Graphics: The design stays faithful to the original Tetris, with a grid that mimics the video game's screen and tetrimino shapes falling into place as symbols.
Sounds: The recognizable Tetris tune accompanies the gameplay, supplemented by the sound of dropping Tetriminos and line clears, fully immersing players in the nostalgia of the game.
Strategies and Tips
While slots are games of chance, here are some strategies and tips for Tetris Super Jackpots:
Understand the Game: Familiarize yourself with how Tetriminos and line clears work within the slot's mechanics.
Manage Your Bankroll: Be strategic with your funds to ensure you have enough for a reasonable number of spins, increasing the odds of triggering bonus features.
Bet Strategically: Consider your bet size carefully, balancing between the thrill of higher potential wins and the longevity of your play session.
Remember, these strategies don't guarantee wins but can help you manage your play more effectively.
Slot Verdict
Tetris Super Jackpots is a creative and engaging slot that will appeal to fans of the original Tetris game and those looking for a slot with unique gameplay elements. With its jackpot potential and classic gaming appeal, this WMS slot is a fitting tribute to a video game legend, offering both entertainment and the chance for some impressive payouts. Whether you're chasing nostalgia or the next big win, Tetris Super Jackpots is stacking up to be a memorable slot experience.
Pros
Based on the iconic puzzle video game "Tetris."
Medium volatility offers a balanced gaming experience.
Unique gameplay with the Tetris Feature that clears rows and awards Free Spins.
Progressive jackpot for the chance at substantial wins.
Cons
RTP may vary slightly depending on the casino or platform.
Lack of a fixed maximum win might disappoint those seeking specific big wins.
No fast spin feature may not cater to players desiring faster gameplay.
Games similar to Tetris super jackpots
FAQ's
The RTP for Tetris Super Jackpots can vary slightly but typically falls within the range of 95.8% to 96.30%, depending on the specific casino or platform.
Tetris Super Jackpots is a medium volatility slot, offering a balance of regular wins and the potential for larger payouts.
While there's no fixed maximum win, players have the chance to win up to 100,000 times their stake, with the potential for substantial wins, especially through the progressive jackpot.
Yes, Tetris Super Jackpots features a Free Spins bonus round triggered by clearing rows in the Tetris game. This bonus round includes Multipliers and the opportunity to clear more rows for additional Free Spins, adding to the excitement of this unique slot based on the classic puzzle game.
Ella Willson
Last Updated: Nov 12,2023