Glitz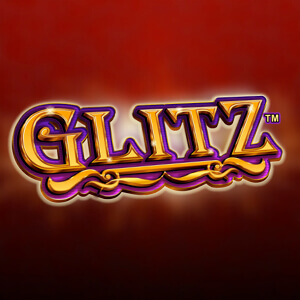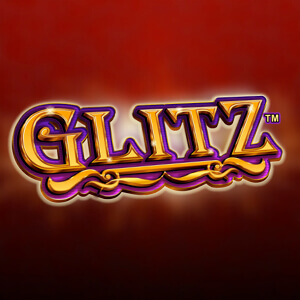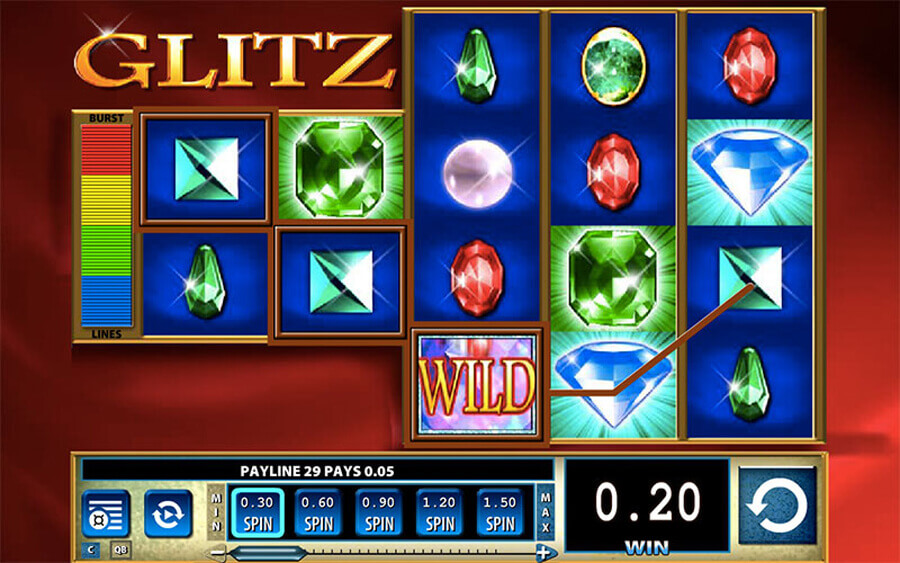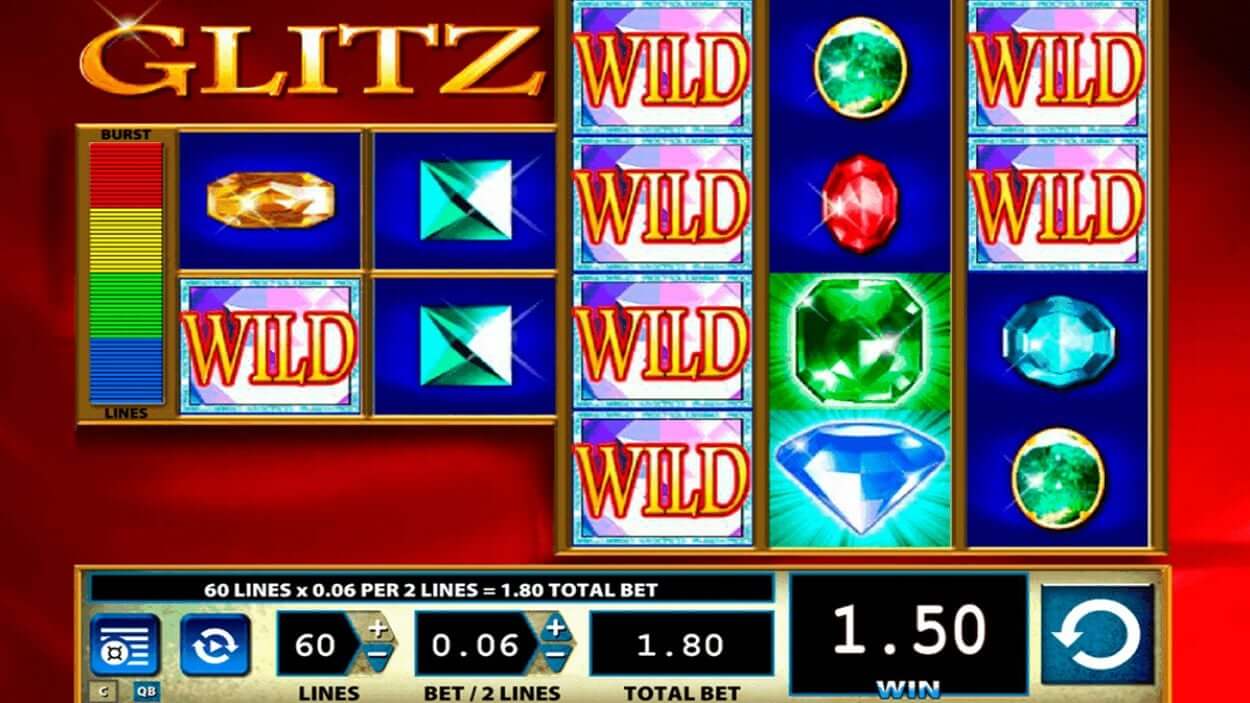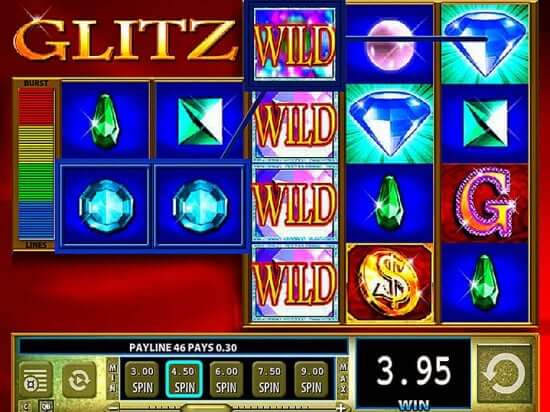 Extensive selection of games.
Has won multiple awards.
Unique loyalty program.
Multiple options for deposits and withdrawals.
Includes a sportsbook.
100+ industry-leading software providers.
Bonuses are not available for all countries.
No downloadable casino app.
Glitz Info & Features
Optimization for mobile devices:
Yes
Number Of Free Spins:
Yes
Functions:
Free Spins, Multipliers, Transferable Wilds
Topic:
Luxury, Gems, Glitter
Glitz online slot
Glitz by WMS is a shimmering online slot game that takes players on a journey into a dazzling world filled with precious gemstones. With its unique reel layout and rich features, it promises an experience that's as sparkling as the jewels it displays.
Glitz, a glittering name worthy of a slot machine that draws inspiration from the luminous world of precious gems. This online title is signed by Williams Interactive who, despite considering a fairly simple and captivating theme, wanted to strengthen its structure with a double gaming possibility. This means that the player will be faced with 2 reel systems: on one side we have 2 reels with 2 rows on the left. While on the right we have 3 reels with 4 rows, for a total of 60 paylines. Then add the possibility of getting free spins during the bonus game sessions and the fun is guaranteed! Let's see together what the characteristics of this online machine are and above all the symbols that will allow you to score lucky winnings once the game has started.
Game graphics and symbols
The watchword when playing the Glitz online slot is just one: simplicity. And we find this quality above all at the graphics level! It is in fact a virtual machine that certainly maintains a pleasant design, but not too demanding or elaborate. Great cleanliness reigns supreme, with a reduced number of animations to leave room for gameplay. The choice of music is also very basic, with a relaxing effect that restores maximum tranquility, to provide the player with the opportunity to relax and thus enjoy the gaming experience with maximum concentration. As we said, among the gems, which are the predominant figure, we find the symbols of diamonds, rubies, topaz, sapphires and emeralds. But not only that: there is also the dollar sign, the letter G, a chest with jewels and extra icons. The Wild is represented by the writing itself which becomes a wild card and allows you to replace all the symbols except the Scatter. The latter is instead the Dollar symbol, which if it appears 3 times on the game board helps activate the bonuses. However, the manufacturing company has decided to focus on 3 game functions that help the gamer win Free Spin bonuses, so as to challenge fate with free spins useful for increasing the winnings. Overall, the graphic itself is conditioned by the double structure, and maintains an elegant touch thanks to the idea of the red velvet drape.
We note that there is no autoplay mode between one bet and another, but you will have to start the reels manually. Bets range from a minimum value of €0.01 to €3.00, using increments of €0.01.
Anyone who has the chance to try this thiol will certainly not be disappointed. Overall, in fact, this slot surprises with its highly heralded simplicity. Those who find themselves on board the Glitz slot know well that they will not have the opportunity to experience who knows what graphic adventure, but the gaming experience is still very positive. Operation is practical and the game runs smoothly: it also relies on an RTP (Return To Player) which is within the industry average, with a percentage of 95.94%. Each player will be able to accumulate coins and take advantage of winning combinations to unlock bonus games that offer free spins on the various active reels.
Demo Game
The Glitz demo game is a glittering opportunity for players to indulge in the opulence of this slot without dipping into their wallets. It's a chance to familiarize oneself with the game's distinctive format and special features, ensuring you're fully prepared to play with real stakes at your leisure.
Bets and Prizes
Glitz has a flexible betting structure that accommodates various types of players:
Minimum Bets: Suitable for those who prefer a low-risk approach to their slot play.
Maximum Bets: Ideal for players looking to invest more in hopes of bigger wins.
Prizes: The game offers numerous ways to win, including free spins and wild substitutions. While it doesn't boast progressive jackpots, its RTP and volatility provide a stable play experience with fair prize distribution.
Play on Mobile Devices – Android, iPad & Tablets
This sparkly slot is optimized for mobile devices, ensuring that whether you're using Android, iPad, or tablets, you can enjoy Glitz on the move without any loss in quality or excitement.
Graphics and Sounds
The graphics and sounds of Glitz add to the luxurious feel of the game:
Graphics: The reels are adorned with a variety of gems and classic slot symbols, set against a backdrop that's as elegant as the jewels themselves.
Sounds: A soothing jazz soundtrack accompanies the gameplay, with chimes and jingles marking winning combinations and activated features.
Strategies and Tips
Keep these strategies and tips in mind when playing Glitz:
Understanding the Reels: The unique reel structure can influence the way combinations are formed. Get to know the layout.
Bankroll Management: Always play within your means and set a limit to your sessions.
Look Out for Free Spins: Free spins can be key to unlocking larger wins in Glitz, so pay attention to triggering combinations.
While strategies can make the game more enjoyable, remember that slots are a game of chance, and outcomes are random.
Slot Verdict
Glitz is a gleaming gem in the WMS portfolio, offering a blend of classic slot gaming with an innovative twist. The unique reel layout provides a fresh experience for slot aficionados. While it may lack the allure of massive jackpots, it compensates with a balanced payout structure that can keep the glittering wins coming. Whether you're a fan of precious stones or just looking for a slot with a bit of pizzazz, Glitz could be the jewel you've been seeking.
Pros
Luxury and gem-themed slot with a sparkling design.
Medium volatility offers a balanced gaming experience.
Free Spins feature with Multipliers and Transferable Wilds for exciting wins.
Glitzy and glamorous atmosphere for players who enjoy elegant aesthetics.
Cons
RTP may vary slightly depending on the casino or platform.
Lack of a fixed maximum win might disappoint those seeking specific big wins.
No fast spin feature may not cater to players desiring faster gameplay.
FAQ's
The RTP for Glitz can vary slightly but typically falls within the range of 95.94% to 96.00%, depending on the specific casino or platform.
Glitz is a medium volatility slot, providing a balance of regular wins and the potential for moderate-sized payouts.
While there's no fixed maximum win, players have the opportunity to win up to 1,000 times their stake, aiming for substantial payouts in this glitzy and glamorous slot.
Yes, Glitz features a Free Spins bonus round triggered by Scatter symbols. This bonus round includes Multipliers and Transferable Wilds, allowing players to indulge in the glimmering world of gems and luxury while collecting generous rewards.
Ella Willson
Last Updated: Nov 12,2023