Gold fish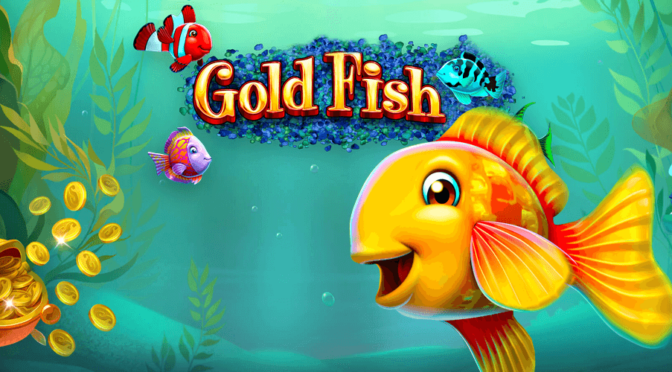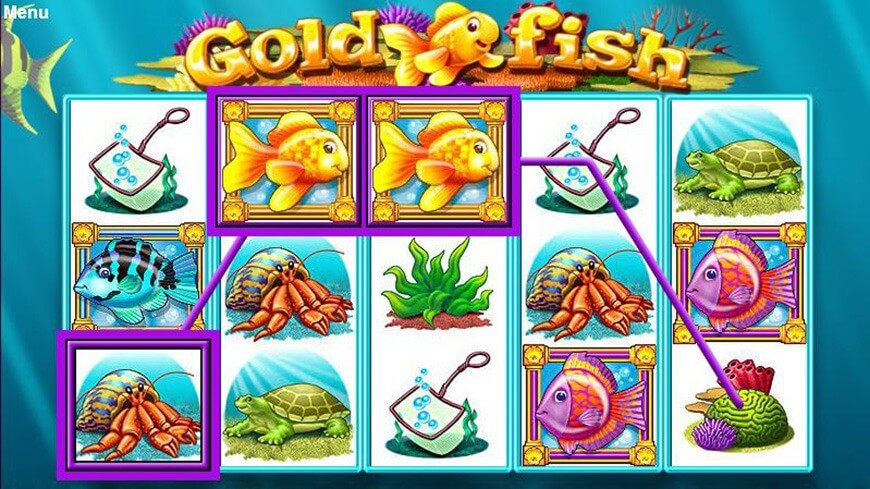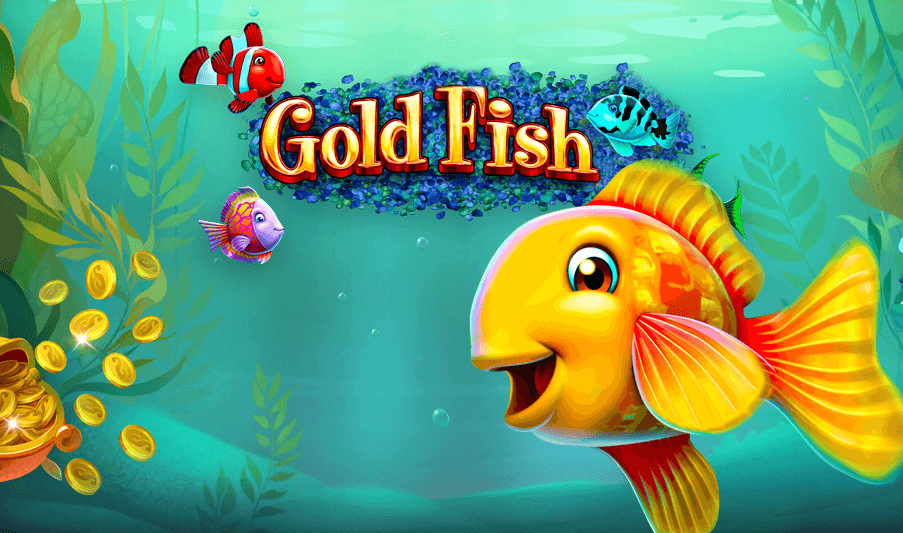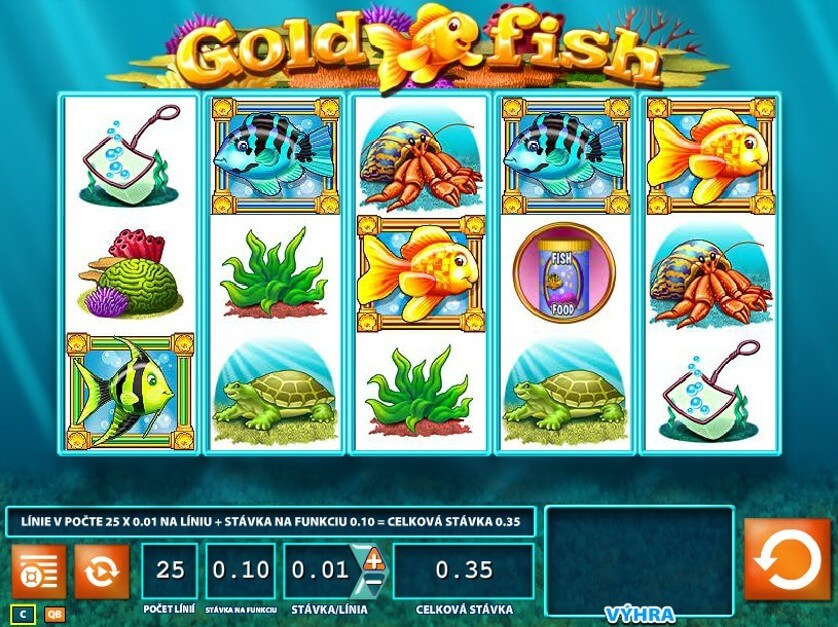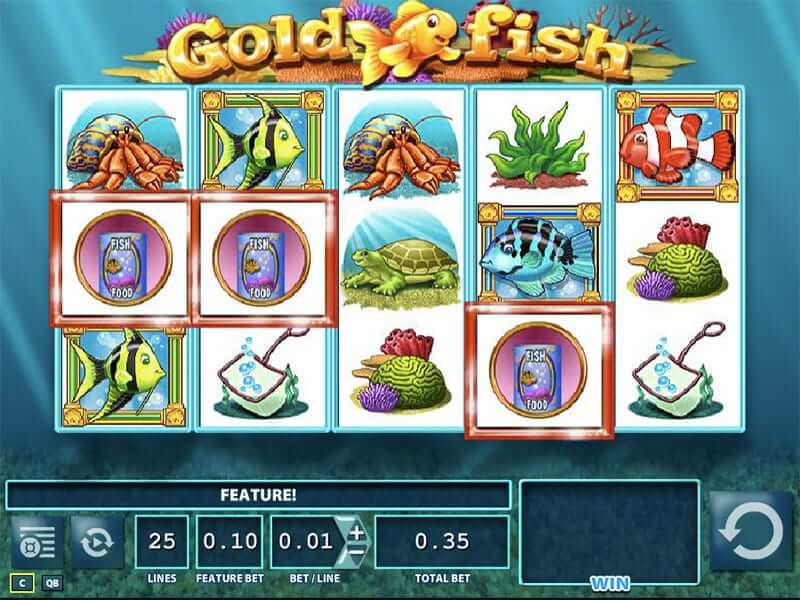 Extensive selection of games.
Has won multiple awards.
Unique loyalty program.
Multiple options for deposits and withdrawals.
Includes a sportsbook.
100+ industry-leading software providers.
Bonuses are not available for all countries.
No downloadable casino app.
Gold fish Info & Features
Optimization for mobile devices:
Yes
Maximum Winnings:
30,000x
Number Of Free Spins:
Yes
Functions:
Free Spins, Multipliers, Bonus Rounds
Topic:
Aquatic, Fish, Underwater
Gold fish online slot
Gold Fish from WMS is a charming underwater-themed slot that invites players to dive into an aquatic world filled with friendly fish and hidden treasures. With its vibrant visuals and entertaining bonus features, this game offers a delightful underwater adventure for players of all levels.
About Gold Fish
Gold Fish is a catchy and cheerful video slot from WMS that has been extremely popular for a while, especially in the casinos of Las Vegas.
There was a time when in average Las Vegas you couldn't walk through the casino for 10 seconds without hearing the Gold Fish music when another mystery bonus feature was won.
Anyway, it is a great online slot that mainly relies on many mystery features and 1 large main bonus feature.
It's all very cute and colorful and the variance is not very high, so Gold Fish will mainly appeal to the recreational player. For the serious player, the lack of potential may be a reason to ignore Gold Fish.
How does the Gold Fish slot work?
There are 25 fixed paylines. If you want to qualify for the mini bonus features (yes, you do!), you must activate the 10 coin bonus bet.
In essence, the minimum bet is 0.35 euros per spin and the maximum bet is 105 euros per spin.
The theoretical payout percentage of the online version of Gold Fish is a very acceptable 96%. If you play this slot machine at a brick and mortar casino, count on an RTP of between 88% and 91%. Indeed, a huge difference.
The symbols in the basic game consist of everything you encounter in the average aquarium: fish, fish food, seaweed and mini crabs and pieces of coral.
The payouts of the symbols are low: the fish pay out the most, with the goldfish (also wild) and the clownfish yielding the most.
But the interesting thing about Gold Fish lies mainly in the bonus features.
Fish Food Bonus
You win the Fish Food Bonus when 3 or more scatter fish food symbols appear on the reels. You will now arrive at a pick and click bonus. The idea is to collect as many symbols as possible before you find three turtles. Of every other symbol, there are 4 hidden and you get a payout if you find 3 of them. If you find 4, the payout for that symbol is doubled.
At the end of the game you will receive an extra cash prize of between 2 x and 10 x your bet by clicking on 1 of the 3 turtles.
Have you cleared the entire board? Then you win a golden turtle, which is worth better prizes. You now win between 20 x and 50 x your bet as an extra prize.
Mystery bonus features
The Mystery bonuses are what Gold Fish owes its popularity to. At random moments you hear the characteristic Mystery bonus music and you know that you are going to win 1 of the 5 mystery bonuses.
These are the 5 bonuses you can win:
Gold Fish: win up to 20 free spins with a multiplier of up to 10 x
Purple Fish: win a mystery prize of up to 984 x your bet per line
Red Fish: Win cash prizes and extra kisses from the fish
Green Fish: win mystery prizes or even the Win All – up to 500 x your bet per line
Blue Fish: win up to 3 Superscatter spins where all symbols count as scatters
The Gold Fish is generally the most lucrative feature, although the other features can also yield very nice payouts.
Demo Game
Before taking the plunge into the depths of the ocean, you can explore the Gold Fish demo game. This free-play version allows you to experience the game's features and mechanics without wagering real money. It's an excellent way to familiarize yourself with the slot's unique elements, including the Fish Food feature.
Bets and Prizes
Gold Fish provides a range of bets and prizes to cater to different types of players:
Minimum Bets: Set at a level that accommodates players who prefer smaller wagers or extended gameplay sessions.
Maximum Bets: High rollers can increase their stakes for the chance of more significant wins.
Prizes: The game offers attractive prizes, particularly through the Fish Food feature and bonus rounds. While it doesn't feature a progressive jackpot, it offers a competitive RTP (Return to Player) and medium volatility for a balanced gaming experience.
Play on Mobile Devices – Android, iPad & Tablets
The game is fully optimized for mobile devices, ensuring a seamless experience whether you're playing on an Android smartphone, an iPad, or a tablet. The mobile version maintains the high-quality graphics and engaging gameplay, allowing you to dive into the underwater world anytime and anywhere.
Graphics and Sounds
The graphics and sounds in Gold Fish create an enchanting underwater ambiance:
Graphics: The slot features colorful and detailed artwork with symbols representing marine life, including various fish species, turtles, and coral. The background immerses players in a vibrant underwater setting, enhancing the game's overall charm.
Sounds: The soundtrack includes soothing and aquatic-inspired music, complementing the theme with relaxing tunes that transport players to the ocean's depths.
Strategies and Tips
While success in slot games depends on luck, here are some strategies and tips to enhance your experience with Gold Fish:
Bankroll Management: Always set a budget for your gaming session to ensure responsible play.
Fish Food Feature: Familiarize yourself with how the Fish Food feature works, as it can lead to additional wins and bonus rounds.
Bonus Rounds: Keep an eye out for the various bonus symbols, as they can trigger rewarding bonus rounds and free spins.
It's important to remember that slot outcomes are random, and there is no guaranteed strategy for winning.
Slot Verdict
Gold Fish is a visually captivating slot that immerses players in an enchanting underwater world. With its engaging features, mobile compatibility, and balanced risk-reward profile, it offers an enjoyable gaming experience for players of all skill levels. Whether you're drawn to the mysteries of the ocean or simply enjoy slots with entertaining features, Gold Fish promises a delightful journey beneath the waves.
Pros
Aquatic-themed slot with charming fish characters and underwater visuals.
Medium volatility offers a balanced gaming experience.
Free Spins feature with Multipliers and engaging bonus rounds for exciting wins.
Up to 30,000 times the stake can be won for substantial potential payouts.
Cons
RTP may vary slightly depending on the casino or platform.
Lack of a fixed maximum win might disappoint those seeking specific big wins.
No fast spin feature may not cater to players desiring faster gameplay.
Games similar to Gold fish
FAQ's
The RTP for Goldfish can vary slightly but typically falls within the range of 92.00% to 96.00%, depending on the specific casino or platform.
Goldfish is a medium volatility slot, providing a balance of regular wins and the potential for moderate-sized payouts.
While there's no fixed maximum win, players have the opportunity to win up to 30,000 times their stake, aiming for substantial potential payouts in this aquatic-themed slot.
Yes, Goldfish features a Free Spins bonus round triggered by Scatter symbols. This bonus round includes Multipliers and engaging bonus rounds, allowing players to dive into an underwater adventure while collecting rewarding wins.
Ella Willson
Last Updated: Nov 13,2023