Kodiaks roar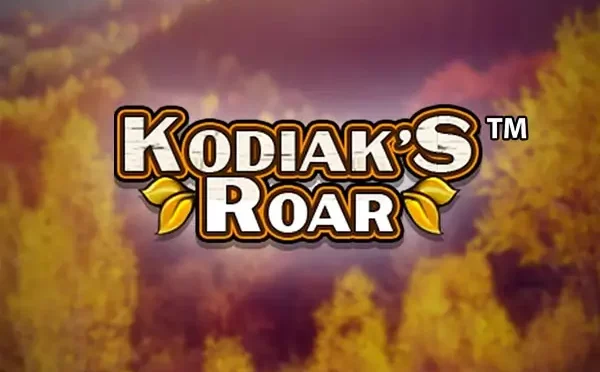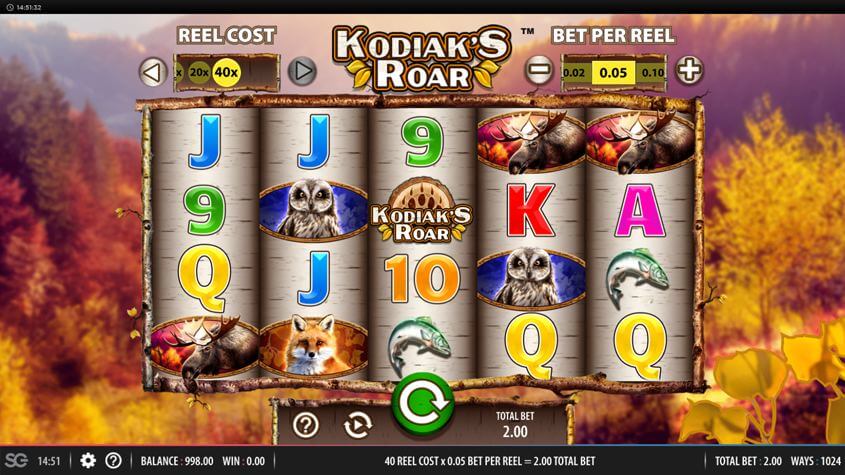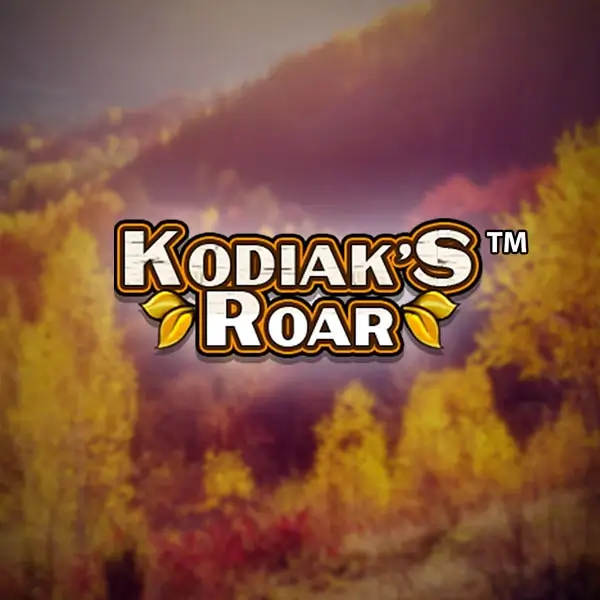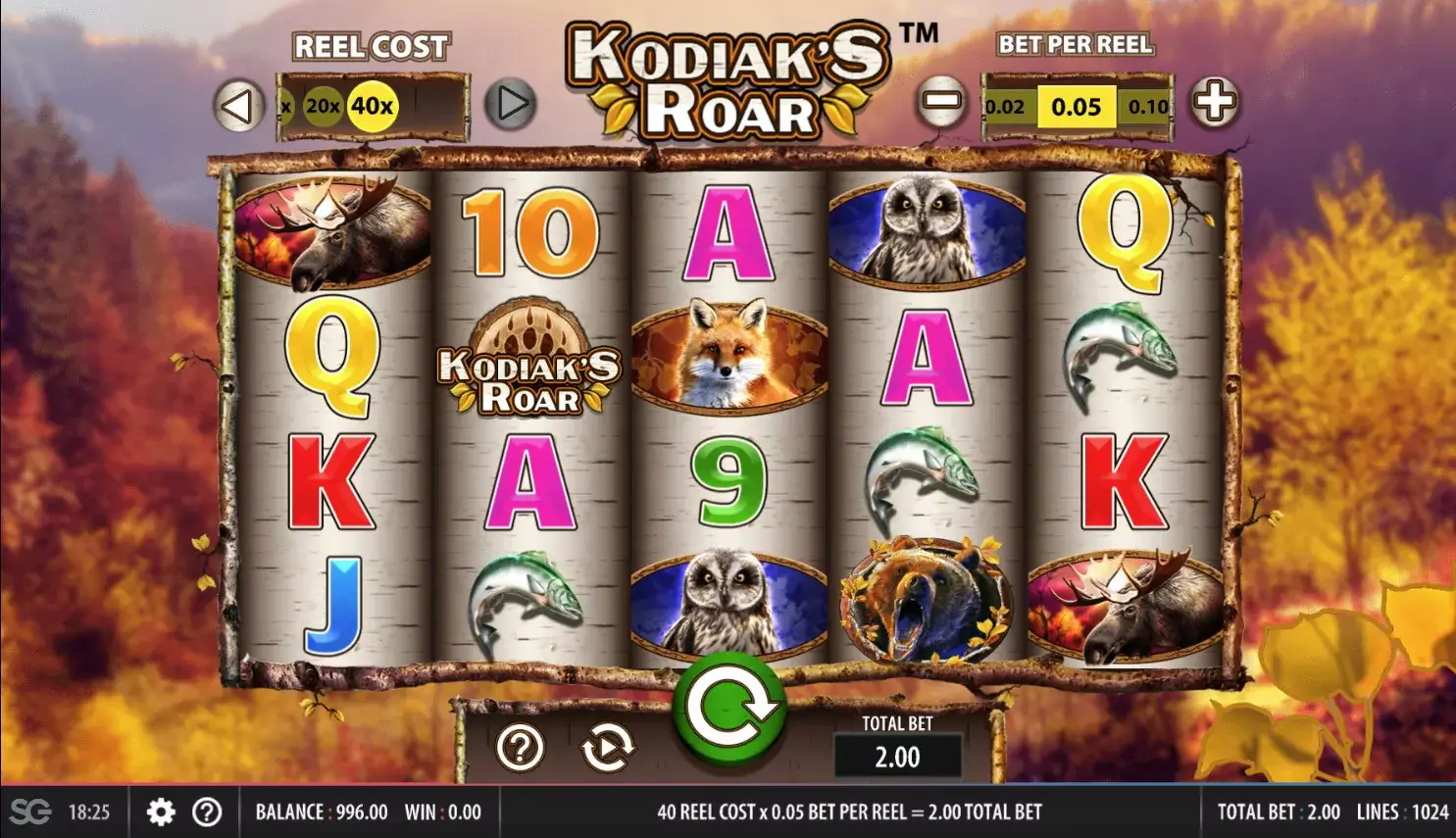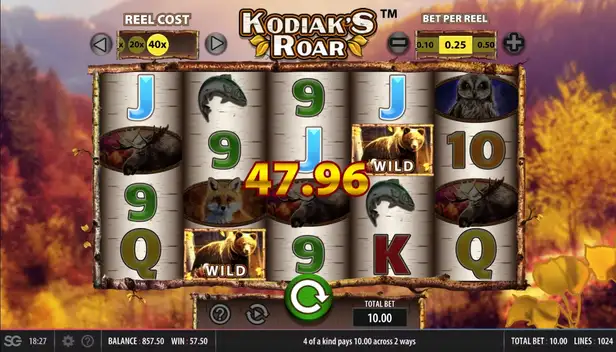 Extensive selection of games.
Has won multiple awards.
Unique loyalty program.
Multiple options for deposits and withdrawals.
Includes a sportsbook.
100+ industry-leading software providers.
Bonuses are not available for all countries.
No downloadable casino app.
Kodiaks roar Info & Features
Optimization for mobile devices:
Yes
Number Of Free Spins:
Yes
Functions:
Free Spins, Multipliers, Wilds
Topic:
Wildlife, Nature, Bears
Kodiaks roar online slot
Venture into the wild with Kodiak's Roar, a slot game by WMS that takes players into the heart of the Alaskan wilderness. With its majestic wildlife and the chance for big wins, this slot is a call of the wild that beckons adventurers and slot enthusiasts alike.
Kodiaks Roar Slot Game Analysis
North American wildlife serves as a rich fountain of inspiration in the gaming world, a trend WMS embraces with its Kodiak's Roar slot game. This game features a Kodiak bear as the central character, complemented by various regional wildlife, making it an ideal choice for nature enthusiasts.
Players can enjoy a unique gaming experience with options to activate 4 to 1,024 winning ways each round on this 5-reel slot. A notable feature is the maximum payout, set at $250,000, which is a specific limit imposed by WMS.
Betting Structure and Potential Rewards
Kodiak's Roar introduces a distinct betting structure. The 'Reel Cost' option ranges from 1x to 40x, determining the number of coins and winning ways. Non-selected reels will only activate the middle symbol. Depending on the reels selected and reel cost, players can unlock 4 to 1,024 winning ways. Coin values range from $0.01 to $2.50, with total bets varying from $0.01 to $100 per spin.
Although the payouts might seem modest (up to 300 coins for the top combination), the varied winning ways offer a chance at the game's capped $250,000 prize.
Return to Player (RTP) Variability
The RTP in Kodiak's Roar is influenced by the number of active reels, with a range of 95.93% to 96.47%, offering different prospects for long-term returns.
Gameplay Features and Design
The Kodiak Bear symbol plays a pivotal role as a wild, substituting for other symbols but not for scatters. Scatters, featuring the game's logo, appear on all reels and are active even on non-selected reels. The game awards 8 to 25 free spins for 3 or more scatters, with potential retriggering. Wild symbols in free spins carry 2x or 3x multipliers, enhancing winnings, especially when multiple wilds are involved.
The theme and design focus on the Kodiak bear, supported by high-paying symbols like elks, foxes, owls, and salmon. The less impressive Royal cards represent lower-value symbols. The game's aesthetics are average but are elevated by the wildlife symbols and a picturesque backdrop of forests and mountains.
Demo Game
For those who prefer to scope out the terrain before embarking on the full journey, Kodiak's Roar offers a demo game version. This is the ideal way to familiarize yourself with the game's features and mechanics, such as the Multiway Xtra wager system, without wagering real money. Look for this demo on platforms that host WMS games, and experience the raw beauty of Kodiak's domain at no cost.
Bets and Prizes
The betting structure in Kodiak's Roar is designed to suit a range of players:
Minimum Bets: Perfect for those who are cautious and prefer to enjoy the gameplay without the risk of big losses.
Maximum Bets: For players who feel the call of the wild and want to match it with sizable wagers.
Prizes: The game boasts significant winning opportunities, with stacked wilds and a generous free spins feature. It's wise to take note of the RTP and volatility to understand the potential for wins.
Play on Mobile Devices – Android, iPad & Tablets
No matter where you are, you can answer the call of the wild since Kodiak's Roar is optimized for mobile play on Android, iPad, and tablets. WMS has ensured that the experience is consistent across all devices, maintaining the high-quality graphics and smooth gameplay for players on the move.
Graphics and Sounds
The game immerses players with its thematic elements:
Graphics: The slot features a backdrop of the rugged Alaskan landscape, with symbols including majestic bears, wolves, eagles, and moose. The graphics are designed to capture the untamed beauty of nature.
Sounds: The soundtrack is a fittingly adventurous score that complements the wild theme, with the roar of the kodiak bear punctuating the gameplay during key moments.
Strategies and Tips
When venturing into Kodiak's territory, keep these tips in mind:
Learn the Symbols: Knowing the value of the game's symbols, especially the kodiak bear, which often signifies bigger wins, can be beneficial.
Manage Your Bankroll: Always decide on a budget before you start playing and stick to it to ensure a controlled and enjoyable gaming experience.
Aim for Free Spins: The free spins feature is often where the biggest potential wins lie, so understanding how to trigger this bonus is crucial.
It's important to remember that slot outcomes are determined by random number generators, and while strategies can enhance play, they cannot change the randomness of the game.
Slot Verdict
Kodiak's Roar is a WMS slot that successfully combines the grandeur of Alaskan wildlife with the thrill of slot gaming. Its immersive theme and potential for considerable prizes make it an attractive choice for players looking to channel their inner wilderness explorer. Whether you're at home or on the go, the call of the wild is just a spin away with this captivating slot game.
Pros
A large number of ways to win (1,024) increases players' chances of forming winning combinations.
Free Spins feature is enhanced with multipliers, potentially leading to significant wins.
The wildlife theme with a focus on bears is appealing for nature enthusiasts.
Medium-high volatility strikes a balance for players looking for sizable payouts without extreme volatility.
Cons
No standalone bonus round outside the Free Spins feature.
Maximum winning potential of 2,500x the stake might not be high enough for players seeking larger jackpots.
The game's theme and features, while solid, might not stand out in a crowded market of wildlife-themed slots.
Games similar to Kodiaks roar
FAQ's
Free Spins in Kodiak's Roar are typically triggered by landing three or more Paw Print scatter symbols, with the number of free spins awarded depending on the number of scatters.
During the Free Spins round, multipliers can be applied to wins, potentially increasing the payout. These multipliers vary depending on the game's specific mechanics and rules.
No, Kodiak's Roar offers a fixed 1,024 ways to win, and this number cannot be adjusted by the player.
Ella Willson
Last Updated: Nov 11,2023