Monopoly big money reel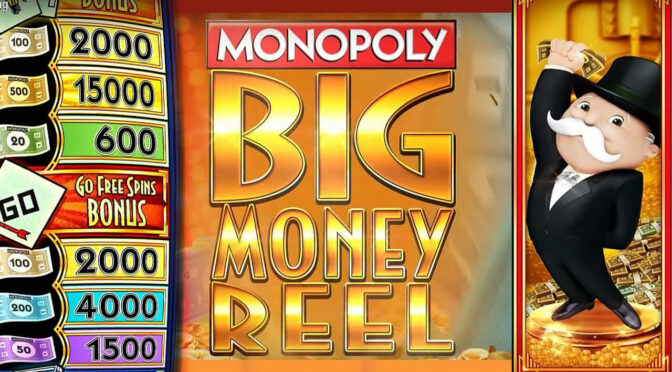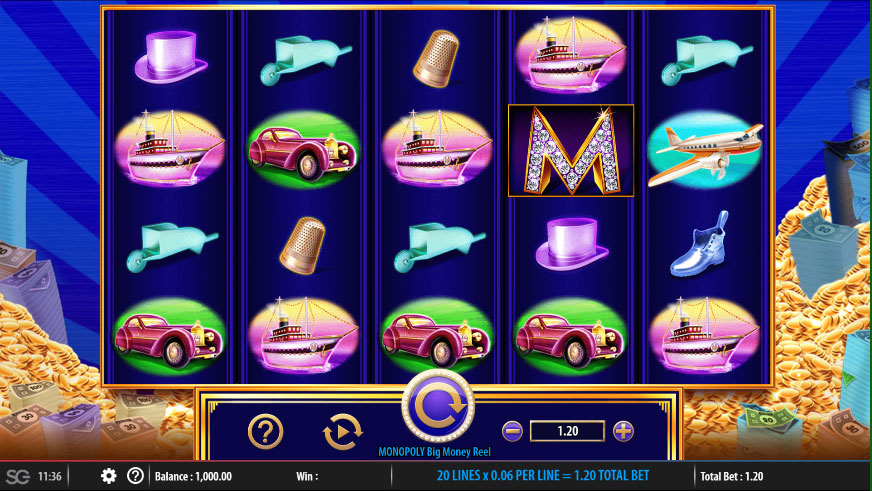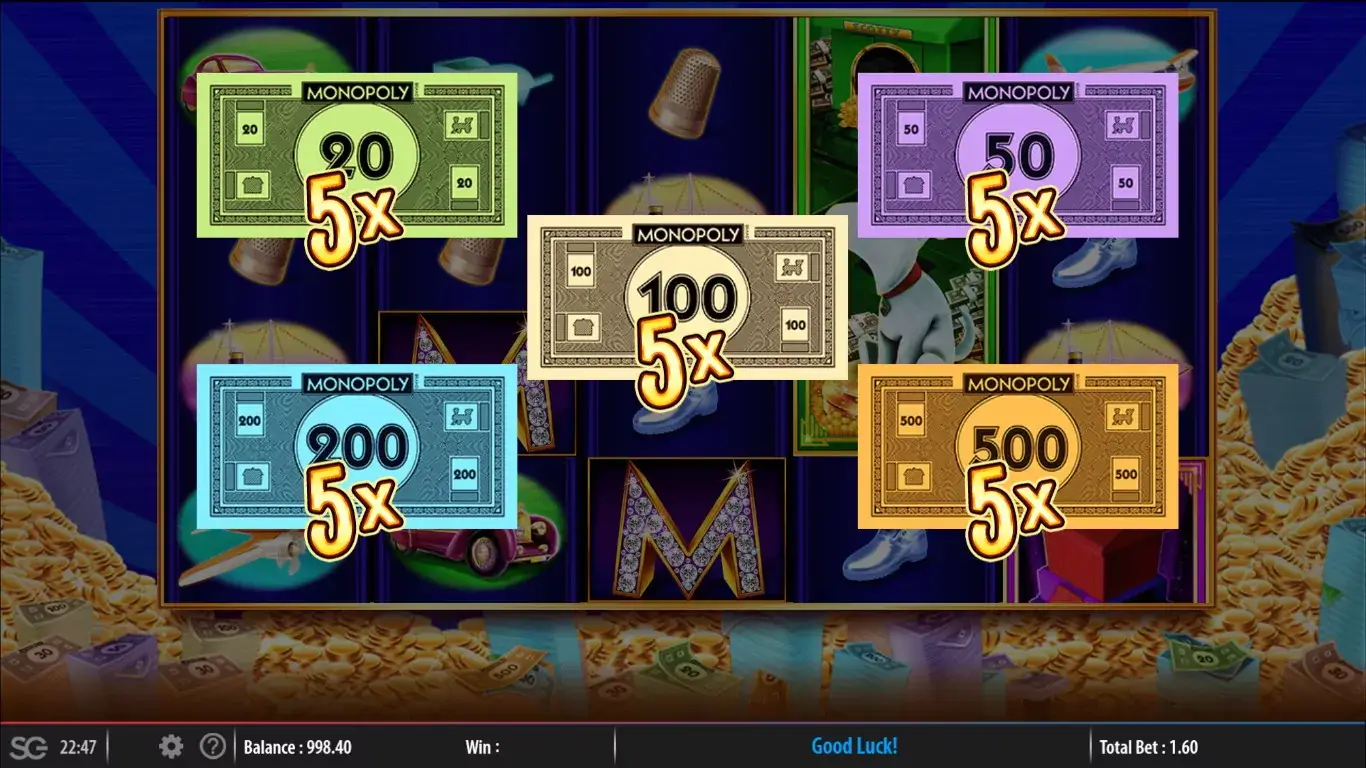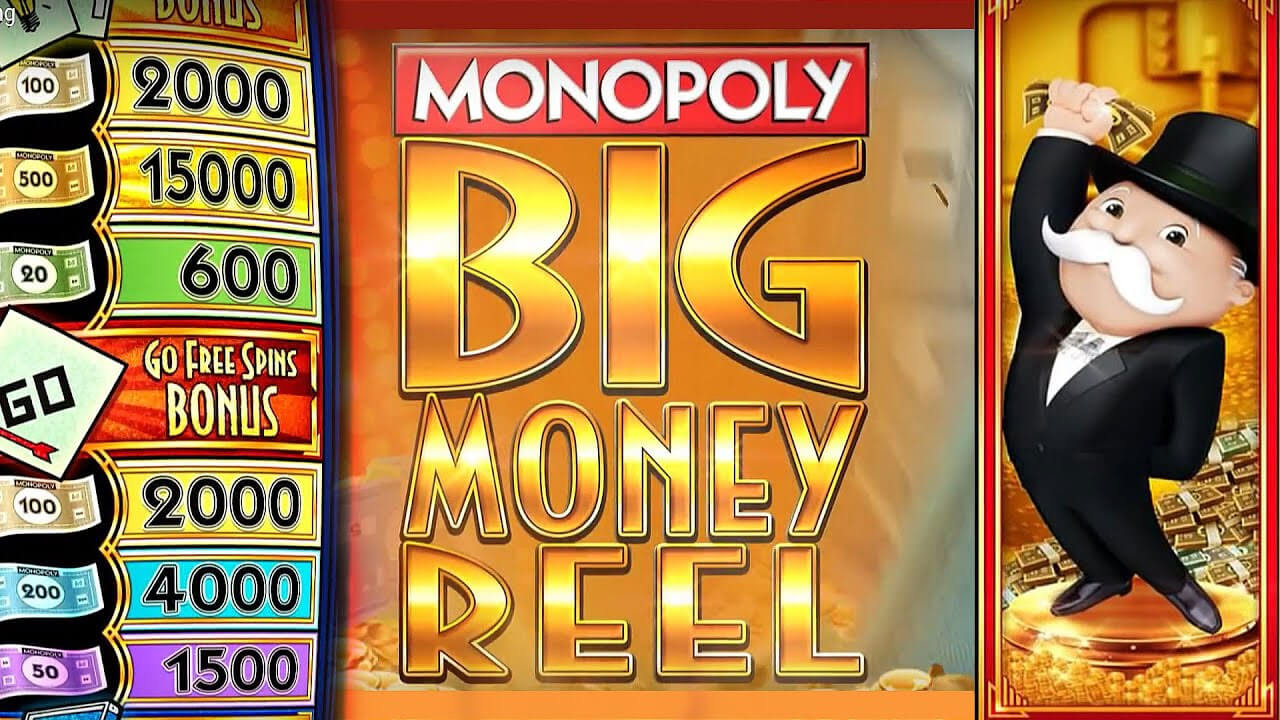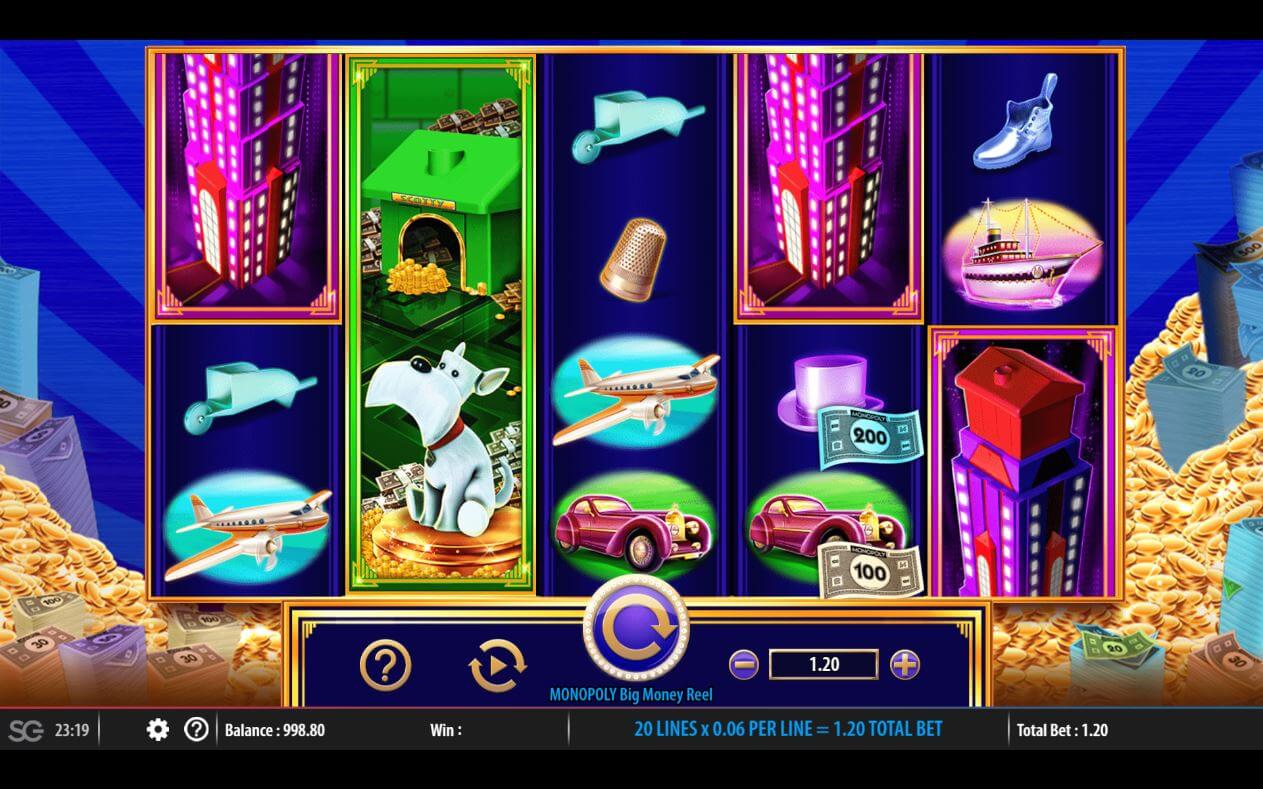 Extensive selection of games.
Has won multiple awards.
Unique loyalty program.
Multiple options for deposits and withdrawals.
Includes a sportsbook.
100+ industry-leading software providers.
Bonuses are not available for all countries.
No downloadable casino app.
Monopoly big money reel Info & Features
Optimization for mobile devices:
Yes
Number Of Free Spins:
Yes
Functions:
Free Spins, Multipliers, Big Money Reel, Community Chest Bonus
Topic:
Monopoly Board Game, Real Estate, Wealth
Monopoly big money reel online slot
Dive into the world of real estate and big wins with Monopoly Big Money Reel, a dynamic slot game by WMS that brings the classic board game to the digital stage. Featuring familiar characters and lucrative bonuses, this slot promises to be as engaging as it is rewarding.
About Monopoly Big Money Reel
You could already play Monopoly Big Reel in casinos in Las Vegas. Since October 2018 you can also play it online. After Monopoly Big Event, Epic Monopoly II and Super Monopoly Money, among others, yet another Monopoly slot machine.
The online version works pretty much the same as the land-based version. You do miss that imposing "Money Wheel" above your head. Playing behind your laptop or sitting behind one of those mega slots, it feels different. You do get a much better payout percentage online. Monopoly Big Money Reel pays out 95.95% percent, which is many percentage points higher than land-based.
How does Monopoly Big Money Reel work?
You play with 20 paylines. You bet a minimum of €0.02 on a payline and big gamblers can bet up to €10 on each payline. You then spin for 200 euros per spin.
The payouts in the base game are not earth-shattering. However, the three premium symbols are three rows high, so you can either win multiple combinations at the same time or spin a dead spin.
The cheerful, mustachioed Monopoly man pays out up to 150 times the bet per payline. That's just a little more than the characteristic red hotel. This hotel gives you a maximum of 125 times the bet per payline. It stands on top of a mega hotel tower. You win a maximum of 100 times the bet per payline for a combination with the green houses.
You can win up to 75 times the bet per payline with the planes, boats and cars. These are pawns that you can choose to move around on the Monopoly board. On Monopoly Big Reel they have been given a somewhat luxurious look a la Mega Fortune Dreams. The low win symbols are other pawns from the game, such as the thimble and the wheelbarrow.
Mystery Bills feature
The well-known Monopoly banknotes are of course not missing from this Monopoly Big Money Reel slot machine. Ok, they don't crunch through your fingers on this slot, but they do give that winning feeling that you also have when you have just cheated your mother-in-law of her last Monopoly money when she ends up at your hotel on the Kalverstraat.
You win on Monopoly Big Reel if you fill a screen with one type of banknote. There are five of them and the more valuable the banknote is, the more you win, of course.
A screen full of banknotes is less impossible than it sounds. Sometimes extra banknotes are simply added to the reels of this slot machine during a spin.
A screen full of 500 bills gives you 50 times your total bet. That's a nice extra, but not the absolute main prize.
Big Money Reel
You can also unlock the bonus with the Monopoly money. One copy of each of the five bills means you get to spin the Big Money Reel. In real life it looks a lot more impressive than on your screen. You see a lifelike wheel spinning above your head with the prizes you can win on it. You can see it online on your screen. Less impressive, but it yields a lot more than in a brick-and-mortar casino.
This Big Money Reel contains cash prizes, the Utility Bonus and the Go Free Spins. GO stands for Start, one of the most lucrative spaces on the Monopoly game board.
The Go Free Spins consist of 8 free spins. Each spin you choose one of the five GO symbols below the reels. There is a banknote hidden behind each of these symbols. Any banknotes you spin during the subsequent spin will turn into the banknote you clicked. Interesting, because the largest banknote is 1,000. Each banknote provides its value. A 1,000 note therefore means 1,000 times your bet. Checkout!
Three or more GO symbols means that you get 3 to a maximum of 50 extra spins.
Demo Game
For those not ready to invest in the high-stakes property market, Monopoly Big Money Reel provides a demo game version. It's a perfect opportunity to understand the game mechanics like the Big Money Reel feature and the Mystery Bills feature without any financial commitment. Many online casinos featuring WMS slots offer this demo, so you can take a stroll on the Monopoly board risk-free.
Bets and Prizes
Monopoly Big Money Reel has a versatile betting range:
Minimum Bets: Ideal for casual players who are content with smaller, more frequent stakes.
Maximum Bets: High rollers looking to land a big deal can place larger bets to up the ante.
Prizes: With features like the Monopoly Big Money Reel Spin and the Utility Bonus, the game offers various paths to win. Understanding the RTP and volatility can give you an insight into what payouts to expect.
Play on Mobile Devices – Android, iPad & Tablets
Monopoly Big Money Reel is fully optimized for mobile play on Android, iPad, and tablets. WMS ensures that whether you're playing at home or on the go, the experience remains high-quality, with all features and graphics retained across devices.
Graphics and Sounds
The visual and auditory journey of Monopoly Big Money Reel:
Graphics: The slot boasts a colorful and vibrant design, with symbols featuring classic Monopoly pieces like the car, dog, hat, and Mr. Monopoly himself. The game's interface mimics the traditional board, bringing a sense of nostalgia.
Sounds: The audio complements the theme with a jazzy soundtrack and the familiar sounds of Monopoly, such as the "Go to Jail" and "Pass Go" prompts, enhancing the overall experience.
Strategies and Tips
No guaranteed strategy leads to success in slots, but here are some tips:
Learn the Special Features: Understanding how to trigger the Big Money Reel and Mystery Bills features can improve your gameplay.
Bankroll Management: Always set a budget and adhere to it, so your trip around the Monopoly board remains enjoyable and within limits.
Free Spins Focus: Look out for the free spins, which can potentially increase your winnings without additional bets.
Remember, slots rely on RNG (Random Number Generators), and these tips are meant to maximize enjoyment, not to influence the game's outcome.
Slot Verdict
Monopoly Big Money Reel by WMS stands out with its unique blend of classic board game fun and slot excitement. The game appeals to Monopoly enthusiasts and slot fans alike, offering multiple ways to win and interactive features that bring the beloved game to life. Whether you're in it for nostalgia or the promise of big wins, Monopoly Big Money Reel is a property worth visiting.
Pros
Iconic Monopoly theme with real estate and wealth elements.
Medium volatility offers a balanced gaming experience.
Free Spins feature with Multipliers and the Big Money Reel for exciting wins.
Community Chest Bonus adds variety to the gameplay.
Cons
RTP is slightly below average for slot games.
Lack of a progressive jackpot might disappoint those seeking massive jackpots.
No fast spin feature may not cater to players desiring faster gameplay.
Games similar to Monopoly big money reel
FAQ's
The RTP for Monopoly Big Money Reel is 95.95%.
Monopoly Big Money Reel is a medium volatility slot.
The biggest win possible in Monopoly Big Money Reel can reach up to 1,000 times the player's stake, providing opportunities for substantial wins within the Monopoly world.
Yes, Monopoly Big Money Reel features a Free Spins bonus round triggered by Scatter symbols. This bonus round includes Multipliers and the exciting Big Money Reel feature, adding extra excitement to the Monopoly-themed gameplay.
Ella Willson
Last Updated: Nov 11,2023