Monopoly electric wins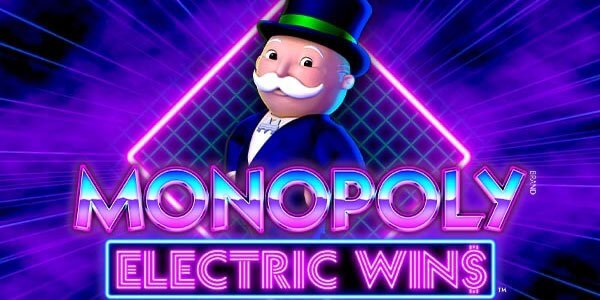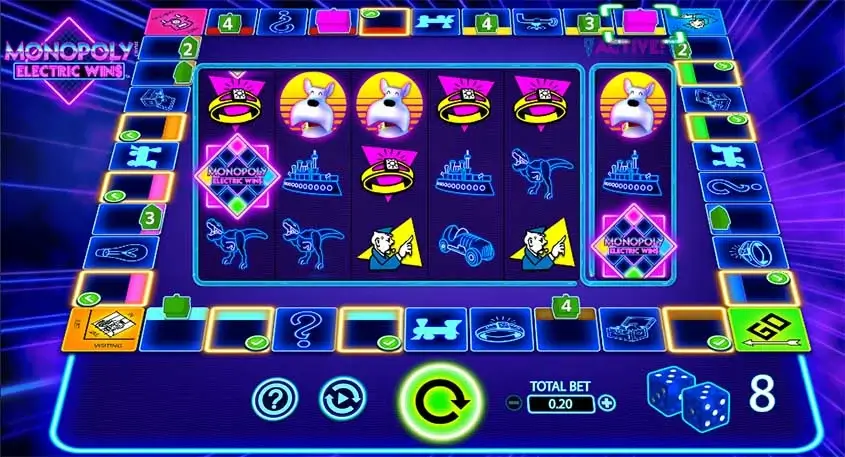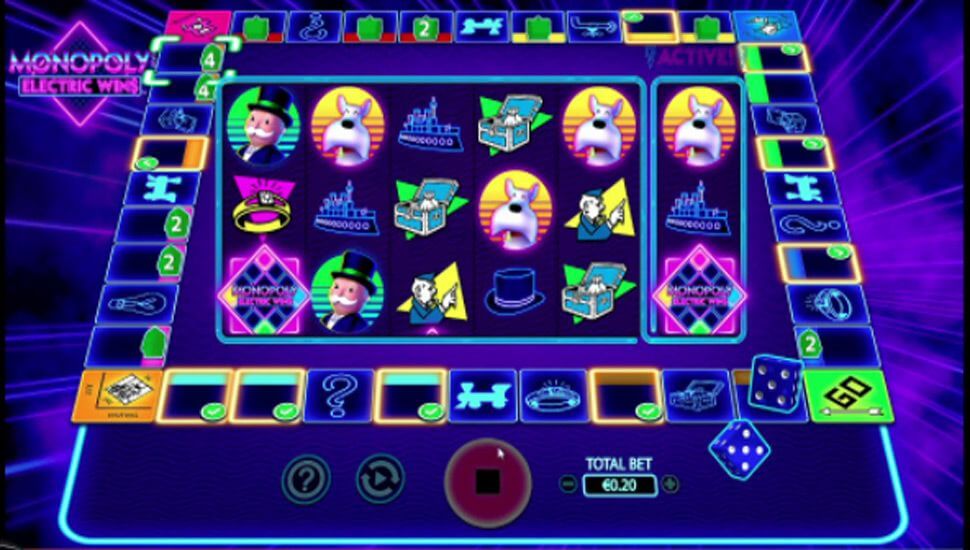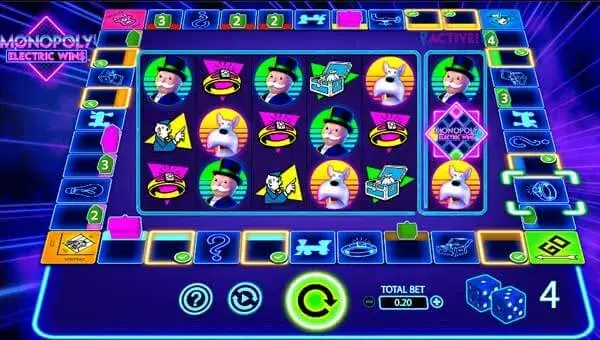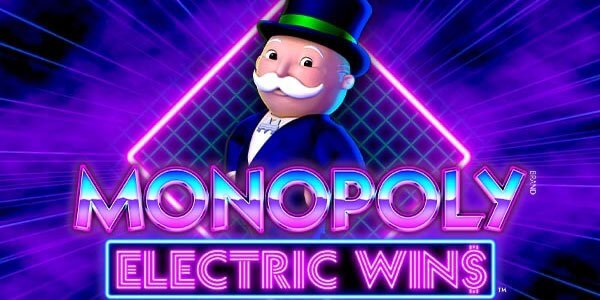 Extensive selection of games.
Has won multiple awards.
Unique loyalty program.
Multiple options for deposits and withdrawals.
Includes a sportsbook.
100+ industry-leading software providers.
Bonuses are not available for all countries.
No downloadable casino app.
Monopoly electric wins Info & Features
Optimization for mobile devices:
Yes
Number Of Free Spins:
Yes
Functions:
Board Game Feature, Free Spins, Multipliers, Wild Substitutions
Topic:
Board Games, Monopoly, City Building
Monopoly electric wins online slot
Welcome to Monopoly Electric Wins, a slot game that combines the thrill of the iconic board game with the excitement of slot gaming. Developed by WMS, this title takes you on a nostalgic journey with Mr. Monopoly, where every spin can lead to electrifying wins. Let's delve into what makes Monopoly Electric Wins a unique and engaging game for all types of players.
MONOPOLY ELECTRIC WINS
There are millions of young people who, before the spread of video games, spent hours and hours with friends playing board games. Monopoli is still considered a real institution today. For those who don't know, the aim of the game is to buy as much land on which to build houses and hotels. There is no shortage of unexpected events, prison stints and property sales. Monopoly Electric Wins is very faithful to the real game, thanks to ingenious gameplay. In fact, the board surrounds the slot and there are two dice that are rolled in conjunction with the Spin. The game grid, board and symbols are reproduced with neon graphics, and there is a drum machine accompanied by electronic sounds as background music.
Slot Features
The grid has 6 reels and 3 rows and 729 winning combinations, obtained with a series of adjacent symbols. The minimum bet is €0.20, the maximum is €15. It is possible to set between 10 and 200 automatic spins, with some loss and winning limits available. Volatility is medium/low, which means that you often win but never too high amounts. Monopoly Electric Wins has a good RTP of 96.51%.
Symbols and features
Ships, cylinders, dinosaurs, cars, policeman, ring, chest, dog, the rich businessman and the slot logo are the symbols that you can find in Monopoly Electric Wins. The Joker, represented by the word Wild, replaces all symbols except the special ones. The real game, however, takes place in synergy with the board. By clicking the Start button, data will be launched along with the reels and a cursor will move along the boxes, rewarding us with bonuses, multipliers or other prizes.
Let's see them in detail:
Unexpected: Some question marks will land on the reels and take the shape of a symbol after the spin.
Chance: the symbol is the chest. Land on 4 or 9 slots and reveal a random symbol.
Station: the cursor moves to another position on the board.
Ring: in case of a winning combination, removes low-value symbols and replaces them with high-value ones.
Drinking water: Wild symbols are placed on the reels randomly.
Electric light bulb: the Jokers on the reels are transformed into x2.
Free parking: allows you to build even without having the complete set of land.
Go to prison: the cursor positions itself on the prison space until the next spin.
The game on the board doesn't end there, however. In fact, when the cursor stops several times on free land of the same color, they will become our property and we will be able to build houses and hotels on them. Once the constructions are completed, you will be entitled to free spins.
Demo Game
For those looking to get a taste of this electrifying game, Monopoly Electric Wins offers a demo version. This free-play opportunity allows you to experience the game's mechanics, including its board game feature and numerous bonus rounds, without the need to wager real money. Most online casinos that host WMS slots will provide access to this demo, letting you roll the dice and spin the reels without any financial commitment.
Bets and Prizes
Monopoly Electric Wins caters to a variety of players with its flexible betting options. Here's what to expect:
Minimum Bets: The game is accessible to players of all budgets, starting with low minimum bet requirements, often just a few cents per spin.
Maximum Bets: For those with a bigger bankroll, the game also accommodates higher-stake bets.
Prizes: The slot includes a plethora of prize opportunities that mirror the diversity of the Monopoly board game. From property collections to utility bonuses and train station rewards, the game reflects the potential for high payouts.
Keep in mind, the game's RTP and volatility can influence how often and how much you might win, so it's important to review these aspects to align with your betting strategy.
Play on Mobile Devices – Android, iPad & Tablets
The Monopoly Electric Wins slot has been designed to work flawlessly across mobile devices such as Android, iPad, and tablets. The game's interface and features adjust to fit smaller screens without compromising on the quality of graphics or the overall gaming experience. So whether you're passing Go on your commute or collecting rent while relaxing at home, Monopoly Electric Wins is readily available for your entertainment.
Graphics and Sounds
The game's presentation is a delightful homage to the original board game:
Graphics: The visuals are a colorful and modern rendition of the classic Monopoly aesthetic. The board encircles the reels, and the symbols include various familiar game pieces and properties.
Sounds: The soundtrack is playful and reminiscent of the Monopoly experience, with sound effects that celebrate wins and bonus features that add to the immersive quality of the game.
Strategies and Tips
While slots are a game of chance, a few tips can help you enjoy Monopoly Electric Wins to the fullest:
Understand the Board Game Feature: Familiarize yourself with how the board game element works in tandem with the slot reels.
Maximize Bonuses: Pay attention to the bonus features like Electric Bulbs and Hotels, which can substantially increase your winnings.
Play Responsibly: Always set a budget before you play and stick to it to ensure a fun and responsible gaming experience.
Slot Verdict
Monopoly Electric Wins by WMS is a creative and entertaining slot that perfectly blends the world of Monopoly with the excitement of slot gaming. With its unique board game feature and the potential for substantial bonuses, it offers an engaging gameplay experience that is both familiar and novel. The game's accessibility on mobile devices ensures that you can enjoy the fun wherever you are, and the demo version means you can try before you buy. Whether you're a fan of the classic board game or new to the Monopoly universe, Monopoly Electric Wins is a slot that deserves a spot on your must-play list.
Pros
Innovative integration of the classic Monopoly board game into the slot's mechanics.
A wide range of bonus features, including a board game feature and free spins.
729 ways to win increases chances of forming winning combinations.
Medium volatility appeals to a broad range of players, balancing win frequency and payout size.
Cons
Maximum bet of 15 might be too low for high rollers.
The maximum winning potential of 1,000x the stake is relatively modest compared to high volatility slots.
The complexity of integrating board game elements might be overwhelming for new players.
Games similar to Monopoly electric wins
FAQ's
Monopoly Electric Wins features a unique board game aspect where players move around a Monopoly board with every spin, triggering various bonuses and enhancements based on the board spaces they land on.
Free spins in Monopoly Electric Wins are triggered through the board game feature, depending on the specific properties and actions taken on the Monopoly board during gameplay.
No, Monopoly Electric Wins uses a fixed 729 ways to win format, which cannot be adjusted by the player.
Ella Willson
Last Updated: Nov 11,2023